St Austell: Police Hunt Home Intruders
29 October 2014, 18:59 | Updated: 29 October 2014, 19:04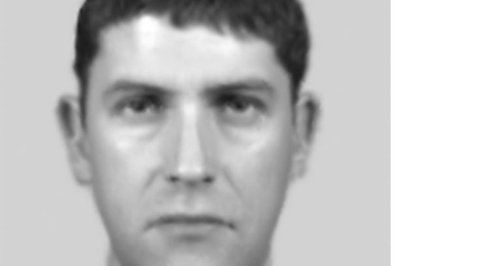 Detectives have released this e-fit of a man they are seeking in connection with a robbery at the home of a St Austell woman.
The woman was at her home in St Dennis around 10.45pm on 23 October when two men knocked on the door and asked to come in, claiming they knew her.
She refused but they entered the property anyway and demanded money. She was unharmed but the offenders left with £15 cash plus a £10 mobile phone.
Detectives investigating the robbery have released an e-fit of one offender and looking for our help to try and identify him.
He is said to be a white man in his 30s, around 5ft 9ins tall, of stocky build and with short dark hair. He was wearing black waterproof trousers and a brown cardigan with cream stripes.
The second offender is described as white, mid 30s and around 5ft 11ins. He was wearing a three-quarter length dark-coloured raincoat, jeans and blue boating shoes.
Detective Constable Andrew Walker, based at St Austell, said: "We are following a number of lines of enquiry and urge anyone with information about the offence to come forward. We particularly want to hear from anyone who knows this man in the e-fit or recognises the descriptions of the suspects."
Anyone with information is urged to contact police on 101 or Crimestoppers on 0800 555111, quoting crime reference CR/117015/14.