Thousands Visit Falmouth's Tall Ships
28 August 2014, 11:38 | Updated: 29 August 2014, 11:50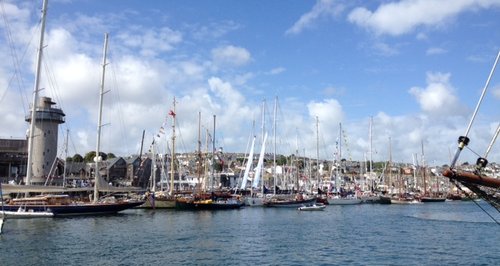 Forty five Tall Ships are docked in Falmouth until Sunday 31st August, when they'll race to Royal Greenwich.
The last time Falmouth hosted the Tall Ships Regatta was in 2008, when 19 ships took part.
Now more than double that are moored in the docks, where members of the public are being given chance to look around them.
It's estimated that between Thursday 28th and Sunday 31st, 100,000 people will visit Falmouth to look at the ships, with an extra 100,000 lining the coastline on Sunday for the race.
Within an hour of the gates opening on Thursday, 5,000 people had already made their way onto the Docks for their chance to step on board the Ships.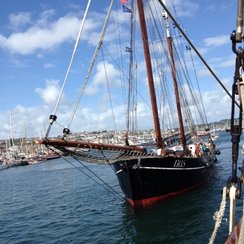 The last time the Tall Ships Regatta was held in Falmouth, the additional visitors provided a huge boost to the local economy. Around £12 million was brought into Cornwall and £6 million into Falmouth itself.
But it's not just the ships that people can enjoy in Falmouth, a calendar of events is taking place over the weekend, with a fireworks spectacular over the harbour on Saturday evening.
At midday on Sunday, the Parade of Sail will see all the Tall Ships gliding 5 miles out to sea before crossing the start line for the race to Royal Greenwich.
The race finishes on Tuesday 2nd September, when the ships will then cruise in company into Royal Greenwich.