Caravan Death Inquest Prompts Warning
15 August 2013, 18:11 | Updated: 15 August 2013, 18:18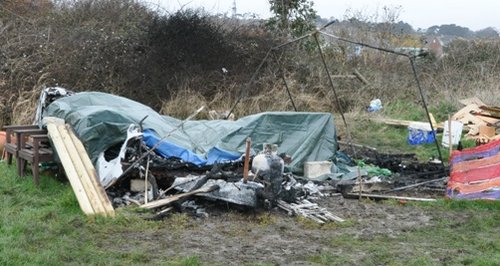 Dorset Fire & Rescue is warning about the dangers of halogen heaters after an inquest into a woman's death in Weymouth.
On 7th January 2013, firecrews were called to a serious fire in a caravan at the end of Ryemead Lane, Weymouth.

Despite crews acting fast, a woman, Vikki Syme, died in the fire. At an inquest today (August 15th), the coroner recorded a verdict of accidental death.

Fire Investigation Officer Steve Underhill said:

"This is a really tragic incident that has had the worst possible outcome.

"We believe the fire started after a halogen heater was left near flammable materials, in this case clothes. These clothes ignited and quickly caused the entire caravan to be involved in fire.

"Avon Fire and Rescue Service have seen three deaths with a similar cause in the last 18 months.

"I strongly urge anyone using a halogen heater to think about what is around the heater and make sure any clothes or other flammable materials are at least one metre away.

"Also make sure you read the manufacturer's instructions which will include a safety briefing."