Christmas Appeal For Three Missing Dorset Men
20 December 2013, 11:52 | Updated: 20 December 2013, 11:54
With Christmas just days away, Dorset Police are trying to reunite three missing people with their families.
As part of the Force's Countdown to Christmas campaign, officers are renewing their appeals for three men who went missing from Dorset.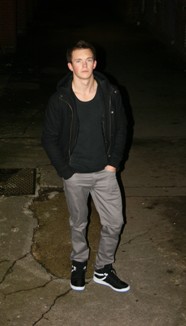 Lithuanian Jurij Sliachtecov of St. Peter's Road in Bournemouth was reported missing just before 5pm on Sunday 1 May 2011. He was 21 at the time of his disappearance.

He had last been seen by friends on Friday 29 April 2011 having spent the previous evening with them in Bournemouth town centre.

His friends originally believed he may have returned to his native Lithuania, as Jurij had left his bank cards and clothes, but taken his passport.

However, subsequent contact with his family has established that this was not the case and Lithuanian authorities have since confirmed he has not entered the country.

Detective Inspector Jim Beashel, of Dorset Police CID, said:
"A thorough police investigation has taken place since he was reported missing and we have been able to establish Jurij withdrew money from a cash machine on Old Christchurch Road on Saturday 30 April 2011.

"It was likely Jurij was staying with someone during this time, but we have had no further sightings or leads since."

Jurij is white, of Eastern European appearance, five feet six inches tall, of slim build and has short brown hair.

Anyone with any information or knowledge as to Jurij's whereabouts should call Dorset Police on 101, quoting incident number 01:382.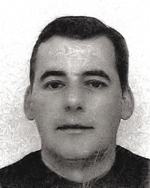 Simon Roberson, who was staying at a guest house in Weymouth along The Esplanade, has not been seen or made contact with his family since 11.45am on Tuesday 13 November 2012. He was aged 45 when he was reported missing.

He left the guest house without taking any of his possessions.

Police Sergeant David Hughes, of Weymouth police, said:
"Simon did not have any family in the area and it is also believed that he had no friends nearby.

"He has not made contact with his family throughout the 12 months and, as he has not taken any of his belongings, we are concerned for his wellbeing."

Simon is five feet 11 inches tall, with short dark straight wiry hair and well spoken with a southern accent.

It is unknown what Simon was wearing when he left the guest house but he normally wears a black coat and maroon trousers and occasionally wears glasses.

PS Hughes continued:
"I would urge anyone who knows of Simon's whereabouts – and anyone who has seen him since Tuesday 13 November 2012 – to contact the police straight away."



Officers are also continuing their search for Richard Gibbons a 54-year-old Poole man who went missing from his home address in the Alderney area in the early hours of Thursday 18 April 2013. He had been upset prior to this date and his family are concerned that he may have come to some harm.

Police Sergeant Anthony Faulkner, of Poole police, said:
"We know that Richard left his home at about 7am in the morning.

"Enquiries have revealed that a local man, who knows Richard, saw him outside the Co-op on Ashley Road in Poole at approximately 1pm on the same day. We do not know where he went from there.

"Richard has connections with the Swanage area having previously lived there. He enjoyed walking the family dog in the playing field off Sydenham Road in the town and also near the village of Harmans Cross. After he moved to Poole he would walk the dog three times a day in Bourne Valley which he accessed off Herbert Avenue.

"When he lived in Swanage he liked going to the Royal Oak public house and the British Legion. If anybody has any information of Richard's whereabouts please contact us as soon as possible."

Richard is white, five feet seven inches tall, of a slight build, with mid brown shoulder length hair.

It is believed that he was wearing a dark grey Superdry jacket with a yellow logo on the shoulder, black or blue jeans and black plimsolls at the time of his disappearance.

Members of the public can help by contacting police should they have any information about any of these missing people.

Witnesses and anyone with information should call Dorset Police in confidence on 101 quoting the following crime numbers: Jurij Sliachtecov C:11:C:19243, Simon Robberson C:12:D:48053, Richard Gibbons C:13:C:14889.

Alternatively, call the free and anonymous Crimestoppers line on 0800 555 111 where mobile phone tariffs may apply. You can follow the Countdown to Christmas campaign on Twitter @dorsetpolice and looking out for #DPXmasCountdown.