Dorset And Hampshire Drink-Drive Campaigns Start
1 December 2014, 07:17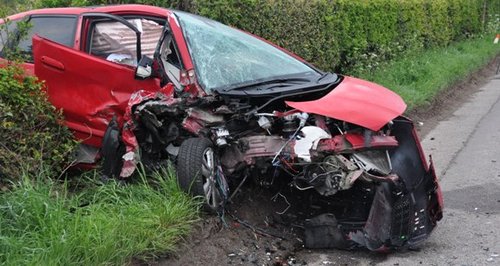 The Christmas drink-drive campaign starts across the South Coast today - with both Hampshire and Dorset Police warning they'll be out in force doing breath tests.
In line with previous successful drink and drug drive campaigns, Dorset Police will again be releasing the names and court appearances of all those charged with a drink and drug drive-related offence throughout the campaign.

Margaret Waterland, whose husband David was killed by a drink driver in May 2013, is supporting Dorset Police's Christmas drink drive campaign.
Stewart Rosoman, who's 51 and from Milton Abbas, was jailed for six years last month after being convicted of careless driving while unfit through drink.
Dorset Police have released pictures of the crash as a warning to others (above and below).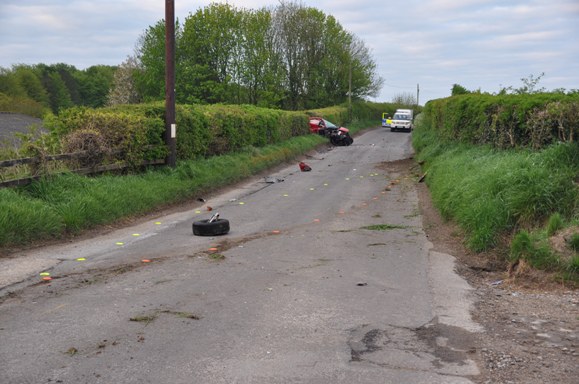 Margaret told Heart:
"I don't want anyone else to suffer this Christmas, the way I suffered last May. It can't be put right - David is gone forever. We had many tyears ahead of us to enjoy life which was just taken away in a split second.
"Suddenly these bright lights came towards us on our side of the road, I screamed. The car hit us so hard it turned us around into a hedge.
"I asked David if he was OK and he said 'no, not really'. And those were the last words he ever spoke.
"The paramedic treating David just shook his head and the paramedic treating me said 'I'm sorry, your husband's gone'."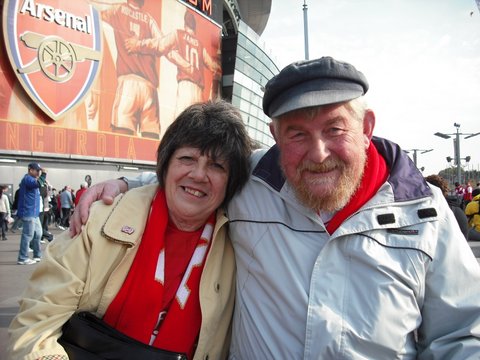 Officers from Hampshire Constabulary and Thames Valley Police's Joint Operations Unit will be conducting drink/drug operations throughout the day and night across both force areas.
Extra patrols will be carried out specifically designed to breath test and educate drivers, and intelligence-led operations to catch offenders will be staged. Every driver involved in a collision will also be breathalysed as a matter of course.
Sergeant Rob Heard, who is road safety lead for the constabulary, said:

"We have just had the 50th anniversary of the first public information film. New research from the government's THINK! team shows how much attitudes have changed to drink driving in the last half century.

"Of those surveyed, 91% agreed drink driving was unacceptable and 92% of people said they would feel ashamed if they were caught drinking and driving.

"Through a combination of road safety campaigning and better enforcement, road deaths in the UK because of drink driving have fallen from 1,640 in 1967 to 230 deaths in 2012. We want to continue to reduce that number and prevent further deaths.

"This year's THINK! Campaign advert shows emergency services fighting in vain to save the life of someone involved in a road crash and is a stark reminder of the devastating damage drinking and driving brings to families."

A total of 22,231 people were breath tested in Hampshire and Isle of Wight during 2013.

Nationally, year on year, the number of breath tests conducted by officers has increased and the number of positive breath tests has decreased. Previous years have shown that Hampshire Constabulary and Thames Valley Police have been in the top 10 forces carrying out breath tests.

"Too many people are still taking the risk to drive whilst impaired," said Sgt Heard.
"But we are dedicated to reducing it. These people not only put themselves at risk, but others who are often innocently going about there daily lives.
"As well as aiming to reduce the number of people who are killed or injured, we would also like to remind motorists that receiving a conviction for drink or drug driving could ruin their lives.

"If you are caught drink driving you could face a criminal conviction, possible prison term, driving ban, and could even lose your job. It's not worth the risk."
If you believe someone is driving whilst impaired, call 101, or text 80999 with all the details of the vehicle, driver, location and times. Alternatively, you can call Crimestoppers confidentially on 0800 555 111. Minicom users can dial 18001 101.