Dorset Man Jailed For Six Years For Drink-Drive Crash
4 November 2014, 16:28 | Updated: 4 November 2014, 16:39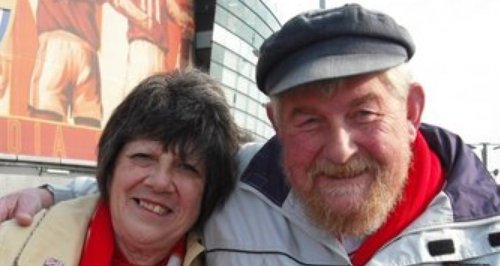 A Dorset man's been jailed for six years for causing the death of a 68-year-old man in a drink-drive crash.
Stewart Rosoman, of Milton Abbas, Blandford, was given the jail term at Bournemouth Crown Court today (Tuesday 4 November 2014.)
"He was also disqualified from driving for eight years and told he would have to take an extended test before being allowed to drive again.

The 51-year-old was convicted at Dorchester Crown Court on Monday 13 October 2014.

The court heard that Rosoman was driving his red MGF when he struck a Honda Jazz being driven by David Waterland. Mr Waterland, 68, sadly died at the scene from his injuries.

The crash happened on Milton Road, just west of Milborne St Andrew, at around 11.40pm on Wednesday, May 15 2013, on a narrow section of road near Bagber Farm.

Rosoman suffered serious injuries in the collision and was taken to hospital for treatment. While there he told a nurse that he had consumed four pints of Kronenbourg lager before the incident.

Forensic examination of the scene showed that Rosoman's vehicle was on the wrong side of the road at the time of the collision and that Mr Waterland had steered as close to the verge as possible to avoid the oncoming vehicle.

Margaret Waterland, who was travelling in the front seat alongside her husband at the time of the collision, told the court that their car was hit so hard they were left facing in the opposite direction.

Police Sergeant Rhys Griffiths, of Dorset Police's Traffic Unit, said:

"It was apparent from the evidence that Rosoman's driving prior to and at the time of the collision fell below that expected of a competent and careful driver. This was due in no small part to his alcohol consumption.

"I am pleased that the jury in this case found that the evidence against Mr Rosoman compelling enough to return a swift and unanimous verdict.

"I hope that the sad facts of this case will dispel any remaining myth that drink driving is a victimless crime. The devastating consequences of this incident prove that drink driving kills and it is simply not worth the risk."

In a statement, Margaret Waterland said:

"I, my family and friends have endured a great deal of stress mainly caused by Mr Rosoman and his defence team attempting to partially apportion blame for the accident on my late husband.

"I knew the truth - that David was totally innocent of all that they tried to insinuate and, thanks to the dogged perseverance of the police investigation, this has been proved.

"I trust that during his time in prison Mr Rosoman will reflect on his actions. Not just by causing David's untimely death but also on the grief and pain he has caused us all by his failure to stand up and admit his guilt from the start.

"Whatever time Mr Rosoman spends in prison he will, in the future, be able to resume his life with family and friends, which by his thoughtless behaviour on that night he denied to my husband.

"I cannot thank the police team and our barrister enough for their determination to ensure that justice was achieved for David. Their unswerving support over these long months has been incredible and I really do not think I could have coped without them.

"I would like to particularly thank my Family Liaison Officer. She has been a shoulder to cry on, has taken the brunt of my anger and calmed things down when I really did not know which way to turn.

"As a family we will now try to find closure and to face life without David but we know this will not be easy.

"David and I both shared the opinion that the drink drive law was introduced to make the roads safer for everybody. If you have had a drink, even one or two, your reactions to situations are slower and can be the difference between life and death.

"Before David gave up drinking we would always decide before going out who would be driving home, and the elected driver would not have one glass of alcohol. This was for our safety as well as other road users.

"David's tragic death should remind everyone why there is a law in place in respect of drinking and driving."