The Luminarium Arrives In Bournemouth
5 September 2013, 09:08 | Updated: 5 September 2013, 11:55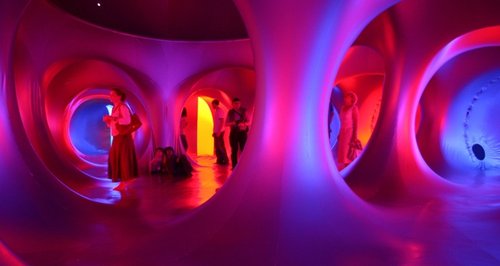 Part of Bournemouth seafront has been taken over by a giant inflatable structure.
The Luminarium is a walk-in arts experience with five domes and winding paths full of colour and light.
The maze-like structure has toured the world visiting the Guggenheim in Spain and the Sydney Opera House in Australia.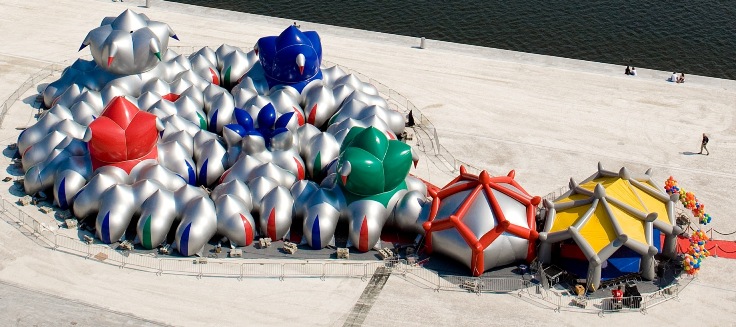 It is only the second time it has been to the UK this year and offers a 'fun and captivating sensory experience of light, colour and sound'.

The giant 10 metre high arts installation features five domes, 71 pods and is half the size of a football pitch!

Visitors are invited to wander around, sit or lie down and relax while taking in the vivid reflections of colour which spill across the cornered walls.

The atmosphere inside the arts experience alters according to the changing weather and light outside.

It is open at the Waterfront (former IMAX site) on Bournemouth seafront from 1pm to 7pm on Thursday and Friday and from 12pm to 6pm on Saturday and Sunday. It's £2 for adults and free for under 16s but they must be accompanied by an adult.