Anti-Drug Operation In Bournemouth: More Arrests
16 July 2014, 18:33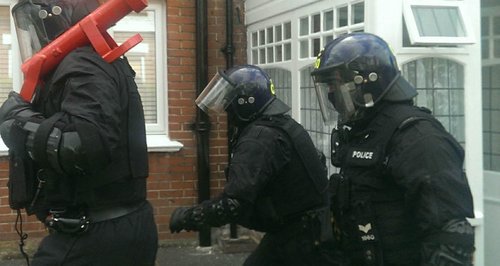 Police in Bournemouth have carried out a large scale operation to tackle heroin and cocaine dealing in the Boscombe area of the town.
In one of the biggest operations in Dorset in recent years officers spent yesterday and today (Wednesday 16 July) targetting a number of addresses on suspicion of drug misuse and supply.

A total 29 properties were raided. As a result of the warrants executed, 21 arrests for drug-related offences were made.
7 people have been charged with supplying heroin and cocaine following yesterday's raids.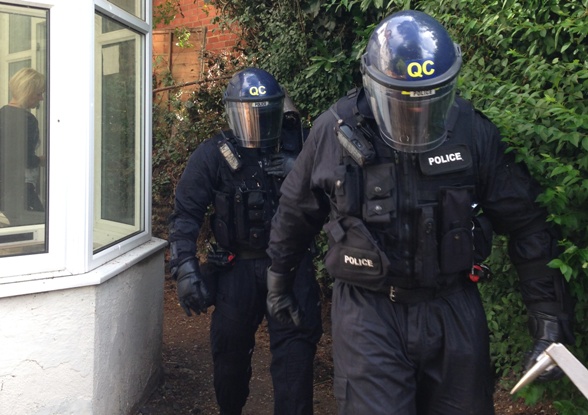 Bournemouth East Neighbourhood Inspector Chris Weeks said:

"Today has been a day of action focusing on on-street drug dealing. Although crime and disorder is at a five year low, our communities tell us that on-street drug dealing and anti-social behaviour is a real concern. We have taken that information, looked into it and the result is this day of action.

"The message to anyone involved in on-street drug dealing is quite simple - if you are drug dealing, it will not be tolerated and you will be arrested.

"As part of ongoing police work, day to day patrols will continue to listen to communities and will continue to keep the pressure on these individuals. Anyone with concerns is asked to contact Dorset Police on 101 in confidence."

Bournemouth Council Cabinet member for Partnerships and Regeneration, Cllr Jane Kelly, who represents Boscombe West, said: "Such initiatives are contributing positively to the Backing Boscombe campaign and the work of the Boscombe Regeneration Partnership.

"We are pleased that this sort of operation has been carried out by the police and it shows that they are listening to residents. This kind of positive action along with the council's long term regeneration plan for Boscombe will make a huge difference to those living here."