Man Jailed For Armed Robberies In Bournemouth and Portsmouth
22 August 2014, 14:22 | Updated: 22 August 2014, 14:34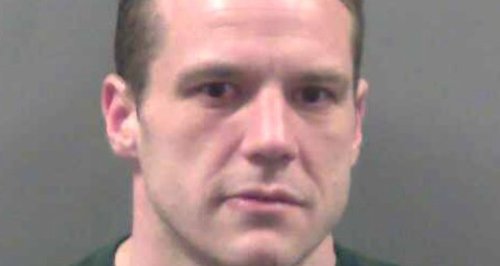 A Bournemouth man's been jailed for carrying out a series of robberies in Bournemouth and Portsmouth.
34-year-old David Hinde has been sentenced to 12 years in prison at Bournemouth Crown Court after pleading guilty to three counts of robbery back in May.

The offences were committed at Ladbrokes in Pokesdown, Coral bookmakers on Castle Lane West and Ladbrokes on Leith Avenue in Portchester near Portsmouth.

The court heard evidence that on Wednesday 7 May 2014, David Hinde entered Ladbrokes in Pokesdown and threatened an employee working on the cashier desk with a hammer.

After swinging the hammer and narrowly missing the employee, the man complied and handed Hinde around £900 in cash.

The following day Hinde committed a similar offence at Coral bookmakers on Castle Lane West. He entered the store around midday on Thursday 8 May 2014 and threatened a member of staff with a large knife.

She offered Hinde cash from the till and he emptied the till drawer of approximately £300.

The final robbery was committed in Ladbrokes on Leigh Avenue in Portsmouth, at 5.50pm on Friday 9 May 2014.

An extensive police search and enquiries lead to David Hinde being arrested in Bournemouth on the same evening, Friday 9 May 2014.

Detective Sergeant Garry Knight, of Bournemouth CID, said:

"I am pleased with this sentence and hope it shows the serious way in which such offences are viewed by the courts.

"It was fortunate that there were no injuries as a result of these robberies.

"I praise the good work of all involved in bringing David Hinde to justice."