Meet Gus! The New Dorset Police Dog
27 June 2014, 12:12 | Updated: 27 June 2014, 13:22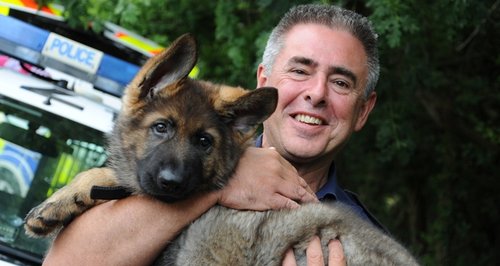 Dorset Police's Dog Section has welcomed a new member to their team – ten-week-old Gus.
The German Shepherd came to the Force from a specialist breeder in Rutland and is being cared for by instructor Police Constable David Henrys (pictured with Gus above).

Gus will become one of Dorset Police's general purpose dogs that are called to attend a range of incidents around the county, from helping to search for offenders and missing people to dealing with public order incidents.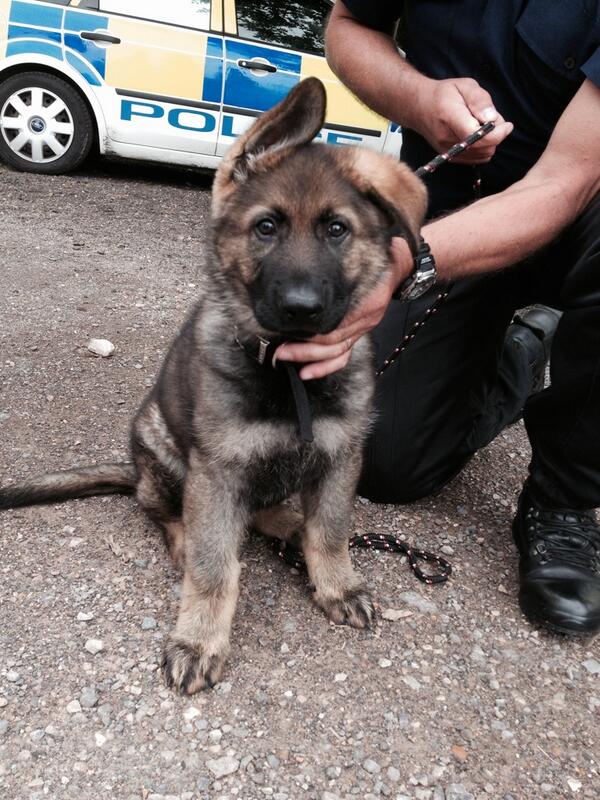 Police Constable David Henrys said:

"It is always an exciting time when a new dog arrives in Force, especially a puppy. Gus is very cute and playful now but in a year's time he will be a member of the police family ready to catch crooks.

"At the moment training with Gus is all about bonding and play.

"Over the coming months I will be building and observing his play drive, which is the main thing we initially look for in a potential police dog.

"I will take him to bus and train stations to get him used to the sights and sounds of busy areas. I will take him on as many surfaces as possible and he will be taken into dark places and walked up stairs and metal fire escapes to expose him to all the things he will have to deal with as a police dog."

Gus' main tracking training will begin when he is 12-weeks-old. After 12 months, Gus will meet his new handler and the pair will be sent on a three-month course.

General purpose police dogs are trained in obedience, teamwork, tracking, how to search for people and objects and hold suspects on the run.

Gus' arrival marks an exciting time for the Force after it received news that youngsters Ajax and Acer are fully licensed and ready to work in the county.

Ajax is a 11-month-old Springer Spaniel and lives and works with Police Constable Dave Campbell. He was donated to the Force by a family in Hampshire.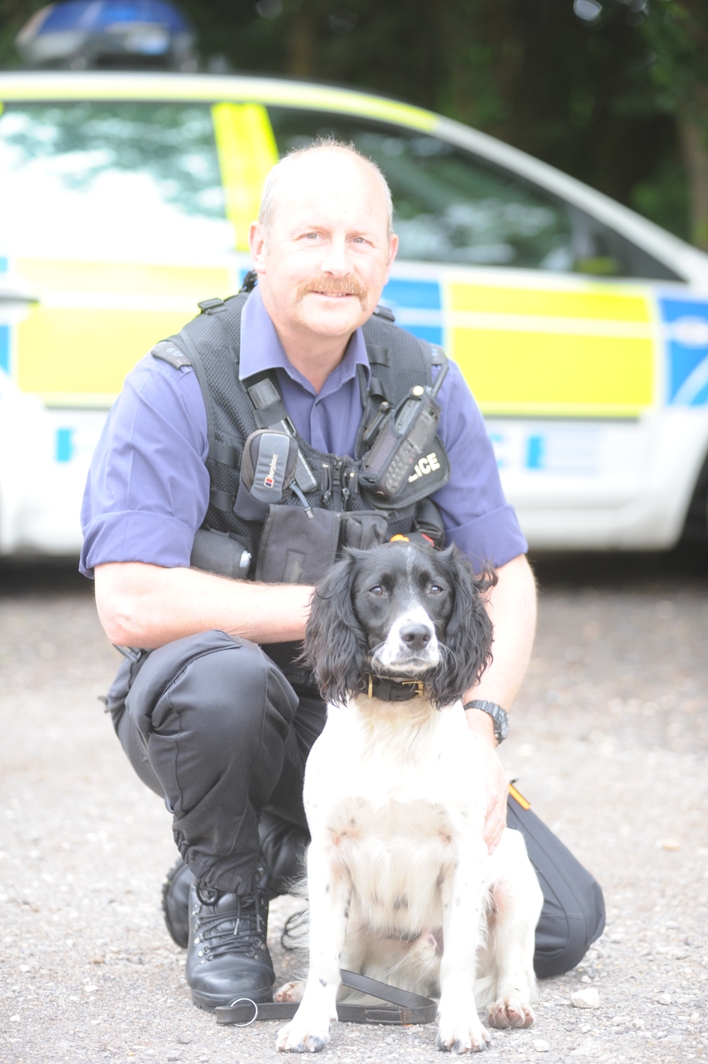 He is trained in searching for drugs, cash and firearms. Sniffer dogs receive specialist training to develop their sense of smell – already said to be 200 times more sensitive than the human version.

Ajax will work across Dorset to help officers search during warrants, for stop checks of vehicles and searches of open ground and houses.

Police Constable Dave Campbell said:

"Ajax is a natural and excelled during his six-week training course in Guildford in Surrey.

"He has endless energy and a really nice temperament. He is going to have a great career with us. Ajax is replacing police dog Guinness who was a Cocker Spaniel and worked with me for eight years. He was extremely successful but has now retired and lives with me."

German Shepherd dog Acer is 15-months-old and joined the Force when he was a seven-week-old puppy. He came from the Metropolitan Police's breeding programme and will be working as a general purpose dog.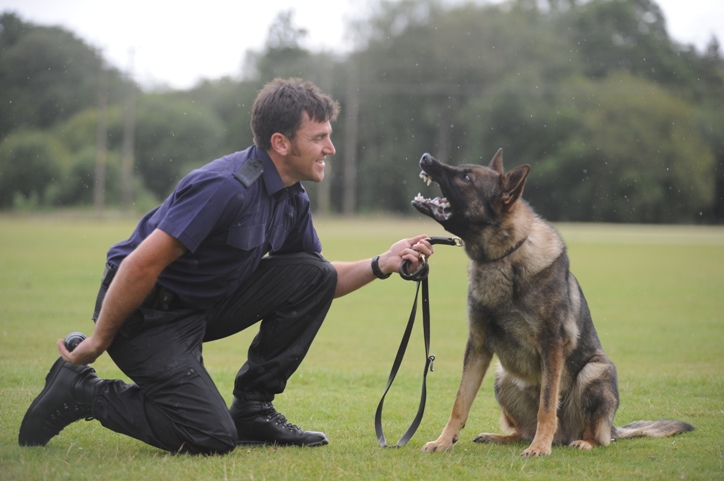 Handler Police Constable Andy Wallbridge said: "Acer is a very balanced dog with a fantastic ability to adapt his communication style to his audience – whether that be a passer-by in the street or a crook! He is a handful and certainly keeps me on my toes. He has replaced Jai who has retired after an eight-year service and he is putting Acer through his paces at home.

"Acer is looking forward to catching his first burglar."

The Dorset Police's Dog Section is based at Ferndown and Weymouth and there is one inspector, one sergeant and 12 constables responsible for 20 dogs. The Force currently has 12 German Shepherd dogs mainly trained for general policing duties and eight dogs trained in sniffing out drugs, cash or explosives.

Dorset Police's Dog Section was formed in 1953 when the county was among the first in Britain to set up a specialist section.

Inspector Neil Leat, of the Dog Section, said: "Police dogs are vital members of the Dorset Police family delivering policing across the county. They respond to a host of different incidents and it is our job to ensure they are trained to deal with any situation. Our dogs thrive on the work they do and we know the people of Dorset love to see them."