Train Carriages Vandalised In Swanage
21 March 2014, 15:09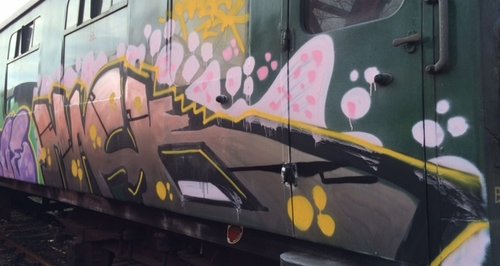 Police in Swanage are trying to find out who sprayed three train carriages with graffiti.
It happened some time between midnight and 6am on Saturday 15 March 2014 at the Swanage railway station on Station Approach.

Three railway carriages, belonging to the Swanage Railway Company, were damaged by a large amount of graffiti.

Sergeant Jon McCarthy, of Purbeck police, said:

"This crime has caused a vast amount of expense and inconvenience to the railway company which is predominantly run by volunteers for the benefit of the public.

"This crime is extremely distressing for them and they face hundreds hours of restoration work to put this right and could not have come at a worse time of year with Easter just around the corner.

"I have released three images of the graffiti in the hope that someone will have knowledge about those responsible. I urge any witnesses or anyone with information to come forward as soon as possible.

"All calls will be treated with the strictest confidence.."

No arrests have been made.