Woman Rescued From Flood Water In Wimborne
9 January 2014, 06:45 | Updated: 9 January 2014, 07:57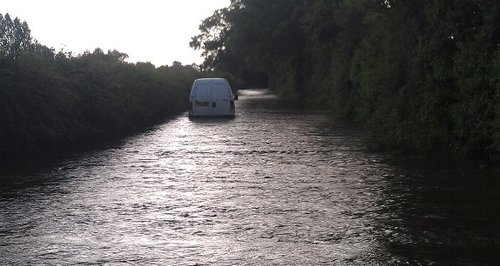 Fire crews found her sitting on top of her car after she became stranded in flood water near Wyke Farm.
Crews were called at around 8.20pm on Wednesday night and had to use a Land Rover to reach her.
She wasn't hurt.
Meanwhile Dorset remains on alert for flooding, with worries about already waterlogged ground and high water levels in rivers.
However it is getting better - yesterday most people who had to leave their homes near Christchurch were allowed to return.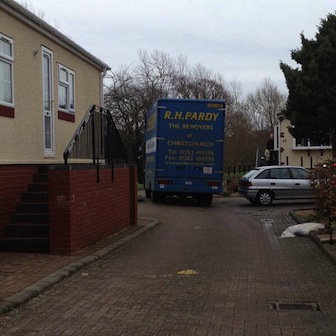 There are no further warnings issued but a surge at The River Stour is being predicted by The Environment Agency for Sunday.
In a statement, Bournemouth Borough Council said:
"Flood Warnings specific to the Lower Stour at Iford Bridge Home Park have been lifted by the Environment Agency. The situation is improving but flood warnings and alerts may still be in force for surrounding areas.
"Residents of Iford Bridge Home park, who are able to return will be allowed to do so but if the situation worsens they may need to be evacuated again. For those residents who are unable to return yet due to water damage to their property we will be working with them to see what support we can provide.
"Bournemouth Borough Council is for now on standby 24 hours a day to respond to any flooding and are working closely with other agencies."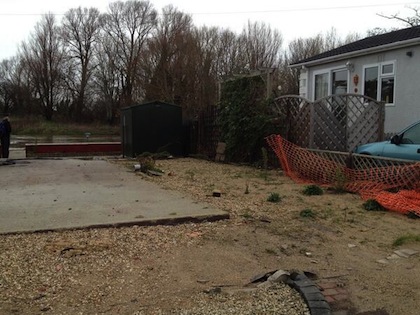 A Met Office spokesman said:
"The public should be aware of the potential for further flooding, especially in the areas which have been affected recently.

"Given current sensitive hydrological conditions, there is a risk of further surface water flooding."


Paul Mustow, flood risk manager at the EA, said:
"The risk of flooding continues this week, with communities in the South West and South East urged to stay safe and sign up to free flood warnings.''

Iford Bridge Home Park Has Flooded Twice: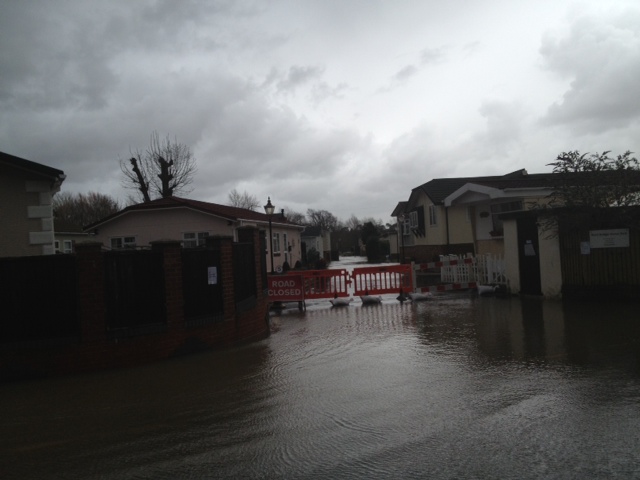 Dorset Police and partners have this advice for people during adverse weather conditions:

· Do not go to the beach or cliffs to look at the weather
· Do not carry out any water sports or make unnecessary trips out to sea
· Do not go near the sea to walk or paddle in the waves
· Do not ignore road closure signs

If living in an 'at risk' area monitor the Environment Agency website for flood warnings closely on 0845 988 1188, visit their website www.environment-agency.gov.uk. If advised to evacuate:

· Leave in good time
· Take all essential medication with you
· Do not return under any circumstances until you have been advised that it is safe to do so

In the event of flooding, drivers are advised to:

Exercise caution when approaching standing water on the roads
Give consideration to the depth of the water
Do not take any risks driving through flood waters
Drive through shallow water slowly and be aware of the effect of waves on other road users.

Further advice can be found at:

www.environment-agency.gov.uk

www.dorset.police.uk/

www.dorsetforyou.com/flooding