40 Years In Jail For Little Gaddesden Murderer
21 October 2013, 15:07 | Updated: 21 October 2013, 16:00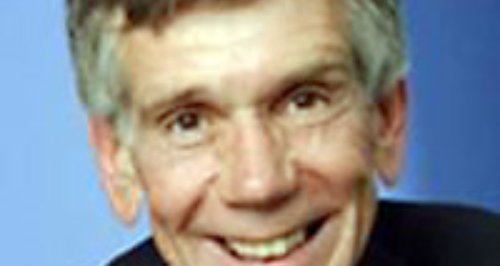 Ian McLoughin has been given a life sentence and was told he'll serve at least 40 years behind bars for the murder of Graham Buck in Little Gaddesden.
This is the third time 55 year old McLoughlin has killed, he'd been on day release from Springhill Prison on July 13th 2013 when he killed Mr Buck.
McLoughlin had gone to Little Gaddesden to rob Mr Cory-Wright, a convicted paedophile he'd met in prison.
He went into the 86 year olds home demanding to know where he kept his "gold and silver".
He then tied Mr Cory-Wright to his bed, stuffed silver family heirlooms into a pillowcase and demanded his bank cards and pin numbers.
Father-of-three Mr Buck, who lived two doors away from Mr Cory-Wright, went to help his neighbour after hearing shouting in his front garden.
Mr Buck, aged 66, tried to flee Mr Cory-Wright's house but was stabbed in the neck by McLoughlin.
Witnesses described seeing Mr Buck with his throat slashed.
In police interview, McLoughlin told officers he wasn't sorry for whet he did to Mr Cory-Wright but said he was sorry for what he did to Mr Buck.
Outside court Mr Bucks widow, Karen Buck, said:
"Today has brought to a conclusion the first part of a long journey for myself and Grahams family, the sentence handed down by Mr Justice Sweeney today reflected the seriousness of the crimes Ian Mcloughlin committed however at the end of the day, it doesn't change anything
"I would once again like to thank everyone who has helped and supported us though the period since Grahams death especially the police officers, the family liaison officers, and all our friends, neighbours and colleagues.
"I have many questions unanswered at this stage and i await the outcome of the Ministry of Justice's inquiry into day release of prisoners with interest
"Finally I would just like to say Grahams death has left a massive hole in may peoples lives, he will be missed but he'll not be forgotten"