Car On Roof In Bushey
23 August 2013, 09:44 | Updated: 23 August 2013, 09:49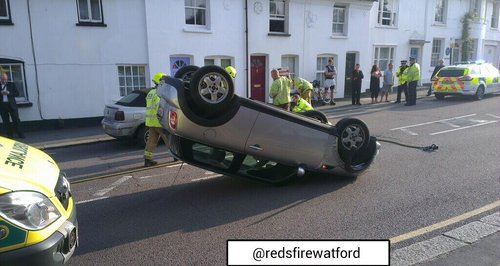 A driver has had a lucky escape after their car overturned on Bushey High Street this morning.
The Fire and Ambulance Services were called to the scene where they found the Mini on its roof.
Initial reports had said that someone was trapped but when they got there the driver had got out.
On Twitter Red Watch Watford (@redfirewatford) said that, "The cause of this accident? The intense sunlight coupled with a cresting hill blinding the driver."