CCTV Images Of Gunpoint Robbers
25 February 2014, 13:45 | Updated: 25 February 2014, 14:06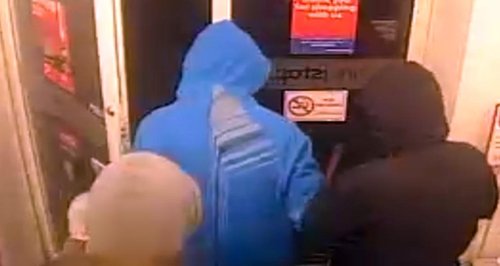 Police investigating a gunpoint robbery in Welwyn Garden City have released CCTV images of three men.
The robbery happened at around 8.40pm on Sunday, February 2 at the One Stop Shop in Peartree Lane.
Three white men went into the shop, threatened a staff member at the till with what is believed to have been a hand gun and demand she hand over money.
The offenders then left the scene with a quantity of cigarettes in a grey crate.
Detective Sergeant Mark Wallis from the Local Crime Unit at Hatfield Police Station is investigating and said:
"This incident was particularly distressing for the employee who was in the store at the time, but was not injured.
"Our enquiries into this incident continue and we would like to ask people to look at these images and contact us if they recognise the three men.
"It may be that they can provide information which could assist the investigation."