Center Parcs Woburn Forest
8 August 2013, 16:56 | Updated: 9 August 2013, 10:26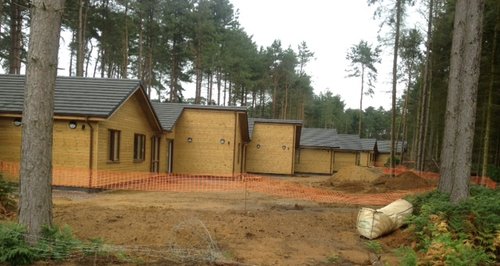 Nine months before it's due to open to the public, Heart's been for a tour of the new Woburn Forest Center Parcs.
At the moment, more than a thousand people are working on the construction of the site. Once completed there will be 625 lodges, some of these are luxury two story buildings.
There'll be a 'tropical' swimming pool with outdoor water rapids, a hotel with 75 rooms, a lake for water sports, a spa and numerous restaurants.
The lodges have been constructed in clusters and some of the earlier ones are now nearly complete.
The lake is ready and is waiting to be filled up by the autumn and winter rainfall.
Although the park is still very much a building site at the moment Hearts been reassured it will be ready in time for Spring 2014. They have already had more than a thousand bookings for autumn 2014.
Center Parcs Chief Executive Martin Dolby told Heart supporting the local economy has been an important part of the construction.
"We're using a lot of local business to support the project for example all the timber framed panels for the lodges were manufactured in Potton so that's been a big chunk of business for a local company," he said.
"Equally the roofing for all the lodges have been done by a local business so local businesses are benefiting."