Commuters Promised Better Trains To London
28 January 2014, 13:08 | Updated: 28 January 2014, 15:28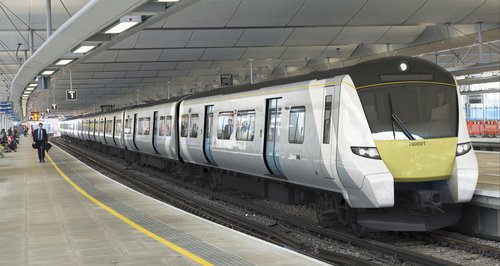 First Capital Connect have today unveiled what the future of commuting will look like for hundreds of thousands of travellers across Hertfordshire and Bedfordshire.
Rail Minister Stephen Hammond has today unveiled the future of rail commuting today as First Capital Connect have showcased the new type of train which will be used on the Thameslink line.
At a demonstration in London earlier, First Capital Connect, the Department for Transport and manufacturer Siemens invited passengers to step on board a full-scale mock-up of the new train.
First Capital Connect Managing Director David Statham told Heart: "Our services are some of the most crowded in Britain and this new fleet will give us more trains, more carriages and more capacity which our passengers desperately need. We want our passengers to see what they will be travelling in and hear how the Thameslink Programme is going to transform their journeys."
A total of 115 state-of-the-art high capacity trains are being built as part of the Government-sponsored £6.5bn Thameslink Programme.
They will run on the current Thameslink route (Bedford - Brighton and Wimbledon loop) and new routes that will become part of a wider Thameslink network in 2018. These include the Great Northern (East Coast Main Line) routes to Cambridge and Peterborough, the route to Sevenoaks via Elephant & Castle and other destinations off the Brighton main line, significantly increasing capacity.
The first new trains will enter passenger service in early 2016 with the remaining fleet following at an increasing rate until there is one new train on the network every week.
From 2018 the trains will operate at high frequencies across central London with one arriving every 2-3 minutes between St Pancras and Blackfriars.
2018 will also see the completion of the new London Bridge station, providing capacity for more cross-London services, including the extension of Great Northern services southward from King's Cross.
After the ExCeL showcase, the Thameslink Programme team will be taking a model of the new train to stations along the network.