E-Fit Image To Identify Knife-Point Robber
11 September 2013, 16:00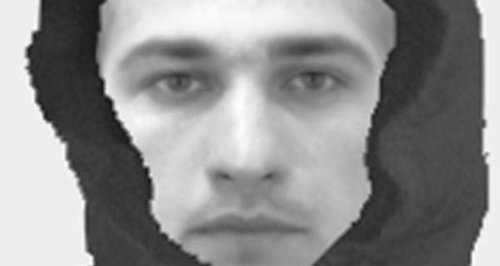 Police have released an E-Fit image of a man they want to speak to after a woman was robbed at knife-point in Dunstable.
It happened at 1.30pm on August 2nd at a house in Seamons Close.
Three men forced their way into the 72 year old woman's house and demanded jewellery.
After refusing, she was tied up with a telephone cable and threatened with a knife.
They got away with thousands of pounds worth of jewellery.
Police want to hear from anyone who may have witnessed the attack or may have information about the offenders
They've been described as being Eastern European men
Two were wearing masks over their faces, the E-Fit has been put together to match the description of the third
He is thought to be in his mid-20s, around five feet eight inches tall, wearing dark clothing and jacket with a hood pulled up.
Detective Constable Surfraz Hussain, who is investigating the incident says:
"This was a terrifying experience for the victim and it is extremely concerning that a pensioner appears to have been targeted in such a manner.
"I would urge anyone who saw anything suspicious in Seamons Close on the day of the robbery or anyone who has any information about the offenders to get in touch."