Family Raise £15k Reward
9 July 2013, 16:00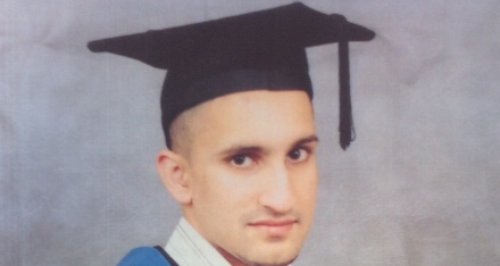 The family of Atif Ali have raised £15k to give away as a reward to help catch the man who shot him.
The 27 year old is still in hospital after having six operation to help repair the damage caused to his leg when he was shot.
It happened just before 8am on May 20th. He'd been driving along Leicester Road on his way to work when what's believed to be a Ford Mondeo crashed into the back of his Audi. When he got out the car to check the damage the driver shot him.
Atif's brother Amjid told Heart this has caused the family a lot of upset.
He says Atif is a good person who isn't involved in gangs or drugs, he was training to become an accountant.
Police have released CCTV of the cars shortly before the incident.
Despite there being no obvious motive Bedfordshire Police believe he was targeted.
Senior Investigating Officer, Detective Inspector Iain Morgan says: "A man has been arrested in connection with this investigation on suspicion of conspiracy to murder and other related offences but we are a long way from solving this inquiry. As some of you may have heard before, a police investigation is only as good as the information officers have to work with and we need members of the public to come forward and speak to officers about what they know and give us the information we need."
Atif's family have said anyone who give the police information which results in a successful conviction will receive the £15,000 reward.
There's also a further £1000 on offer from Crimestoppers.