Father Appeals To Find Sons Killer
9 October 2013, 15:58 | Updated: 9 October 2013, 17:03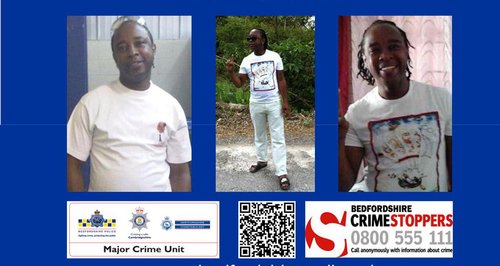 Six months after Paul Foster was shot dead in Luton, his father is appealing for anyone with information to speak out with the added incentive of a £10,000 reward.
Paul was shot on April 9th 2013 as he was leaving a friends house on Brunel Road in Lewsey Farm.
He was taken to the hospital but died from his injuries
Today (October 9th 2013), Pauls father Neville Foster made an appeal for anyone with information on his sons murder to go to the police.
He says Paul's death has had a devastating affect on his family, Paul left behind a two year old son who keeps asking for his dad.
Detective Superintendent Paul Fullwood from the Beds, Herts and Cambs Major Crimes Unit is leading the investigation into Paul Fosters murder.
He told Heart the motive behind his killing is still unclear and its possible he was mistaken for someone else.
Mr Fullwood described Mr Foster as a law abiding citizen who worked with children in the community, although some acquaintances of Paul's were linked to gangs in the town.
Crimestoppers have said they will pay £10,000 to anyone who shares information with the police that leads to a conviction
A further £2,000 will be paid to anyone who reports the identity of a person who's committed any firearms offence in the town
Jim Saunders from Bedfordshire Police says they are doing well in their efforts to reduce gun crime in Luton following a spate on incidents earlier this year.
Since April 2013 they have arrested 72 people for crimes involving firearms.