Father Of Murdered Teen Teaches Self Defence
6 July 2013, 06:00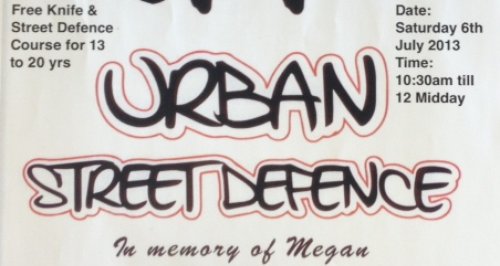 A year after his daughter was murdered in Ampthill the father of Megan-Leigh Peat has set up self defence classes.
Fifteen year old Megan was stabbed 60 times in June last year
Her boyfriend, 18 year old footballer Andrew Hall, pleaded guilty to her murder and was sentenced to a minimum of 15 years in prison.
Megan's father David Peat told Heart he wanted to do something that could prevent other families from going through the same thing.
He wants people to have a basic knowledge of self defence so they could protect themselves if they were attacked like Megan was.
Speaking to Heart he says it could happen to anyone:
"I don't want people to be sitting at home thinking I shan't bother going to that because I never go to any dodgy places or get myself into situations- this was just a case of a girl out with her boyfriend no one ever expected it"
The first 'Back Off Urban Street Defence' is on Saturday 6th July at Templefield Lower School in Flitwick from 10:30 till 12pm.
They'll be teaching basic ways to block an attacker and techniques to get a weapon out of their hand.
It's open to 13-20 year olds free of charge.