Heart Exclusive: Ronnie Biggs Ashes
29 January 2014, 06:00 | Updated: 29 January 2014, 07:08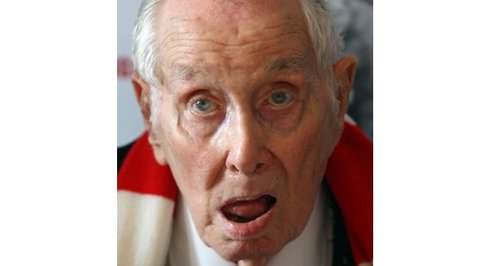 Heart has spoken exclusively to the son of Ronnie Biggs to find out exactly what will happen to the famous Great Train Robber's ashes.
Michael Biggs was Ronnie's forth biological son, he was born in Brazil after his father escaped from prison in the UK.
He lives in Barnet near Hertfordshire just down the road from the care home his father was in.
In December Ronnie died - Michael says his dad knew he was going to die that day:
Michael Biggs On The Death Of His Father
It had been reported that Michael was going to scatter his father's ashes by Train Robbers Bridge just outside Leighton Buzzard.
He told Heart that's not true:
Michael says the decision to divide the ashes between Brazil, Australia and the UK was his fathers- he says:
"I remember my father telling me this as a kid, he always said the day I die I want some of my ashes to be buried with my eldest son, some to be scattered across Rio and the rest to stay in England or be scattered across Wandsworth where he was born or just for me to keep- they were his wishes I'm just fulfilling them"
Michael is travelling to Brazil next month, he says he will be taking the ashes with him to scatter the third by the Christ the Redeemer statue.