Hemel Regeneration Will Press Ahead Without Store
9 March 2014, 09:44 | Updated: 9 March 2014, 09:46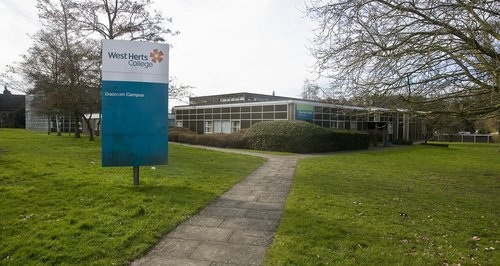 Dacorum Borough Council has told Heart it is pressing ahead with plans for the regeneration of Hemel Hempstead town centre following news that Morrison's development will not be going ahead.
Morrisons announced this week (6 March) that they will not be developing a new superstore in Hemel Hempstead Town Centre and will not therefore be purchasing the West Herts College and Civic Centre sites. New regulations preventing the inclusion of a petrol filling station as part of the project means that Morrisons are unable to move ahead with their plans on commercial grounds.
Council Leader Andrew Williams told Heart: "This is a huge disappointment for the Town and will impact on the speed of regeneration but will not stop us in our tracks. The regeneration of Market Square, the new Public Service Quarter and new homes will continue as part of our Hemel Evolution town centre regeneration plans, and we will continue to support West Herts College in their plans for new modern facilities in Hemel Hempstead."
Gill Worgan, College Principal said: "The College remains fully committed to redeveloping the Dacorum campus and while this set back is extremely disappointing, it does not prevent the College from moving forward with an alternative project. As a result the College will not be moving out of the Dacorum campus and will continue to deliver existing provision on the site while new plans are implemented.
Savings made as a result of not vacating to temporary accommodation will now be used to improve the condition of the current estate to ensure the buildings provide better working and learning environments for staff and students."
In a statement from Morrisons, Richard Haynes, Development Executive said: "Morrisons was committed to pursuing a new store opportunity at The Link site in partnership with West Herts College and Dacorum Borough Council. However, new regulations have caused a series of design and environmental issues and we cannot offer the proposed petrol station which is a fundamental part of the scheme.
As a result of the change in policy we have taken the difficult decision to end our involvement at this time. Morrisons would like express our thanks to West Herts College and Dacorum Borough Council for their continued efforts during this period and trust that we can work together in the near future."
Hemel Hempstead MP, Mike Penning has expressed his disappointment over the decision by Morrisons not to proceed with the development of a store in Marlowes: "I am extremely disappointed that Morrisons have decided not to go ahead with a new store on the Civic Centre/West Herts College site. I am particularly disappointed that the Environment Agency has been unable to accept the safeguards offered or find any solution to the problem of having a petrol station in close proximity to the River Gade. This is particularly disappointing considering there are other petrol stations just as close to local rivers.

This may be a set-back, but it is not an unsurmountable one, and I know the town will pick itself up and move on. I will help Dacorum Borough Council in any way I can with new proposals to redevelop this key site in the centre of the town."