Luton Murder Victim Named
16 September 2013, 15:27 | Updated: 16 September 2013, 15:38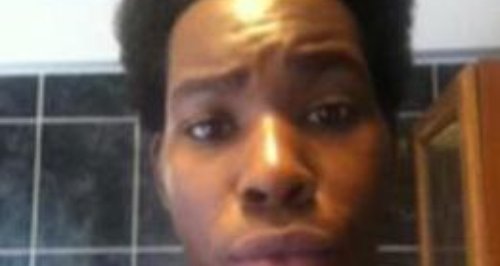 Police have named the 19 year old man who died on Friday morning in Luton.
Micah Urquhart from Hastings Street in Luton died after being found injured in Hastings Street at 12.40pm by a member of the public.
Police attended the scene and administered first aid before being joined by members of the Ambulance Service, however, Micah died at the scene.
Leading the inquiry, Detective Chief Inspector Sharn Basra, of the Bedfordshire, Cambridgeshire and Hertfordshire Major Crime Unit, is continuing to appeal for witnesses to the incident to come forward.
DCI Basra said: "Micah's family are being supported by specialist family liaison officers and our deepest sympathies are with them at this sad time. Investigators are in the process of piecing together Micah's last movements – we know he was last seen leaving his home address in Hastings Street at 3.30pm on Thursday afternoon (Sept 12) as he was heading on foot towards the town centre. It is important that anyone who saw or heard from him from 3.30pm on Thursday until 12.40am on Friday should contact the inquiry team as soon as possible."
He continued: "Although a person has been arrested in connections with this inquiry it is still vital that anyone who was in the Hastings Street area should come forward and assist this investigation. Some people have already spoken with detectives but we still need to trace a number of potentially vital witnesses. I am particularly interested in tracing four men who were seen going in to an alley way which runs between two houses that have been converted in to flats in Hastings Street. It is believed one of the men then returns to the entrance of the alley way and turns right towards The Butcher's Public House where he stands and is joined moments later by another member of the group. Both men are then joined by the remaining two group members before they all leave the scene towards Elizabeth Street. All the group are described as wearing hooded tops; one is described as black and another is described as a white man with short straight ginger hair which was brushed forward. Two other men were also seen on CCTV in the area at around the time of the incident. They are seen to be walking from Hastings Street towards the direction of Windsor Street. These people may be vital witnesses to the incident and I need them to contact the police urgently."
Anyone with information relating to this investigation can contact 01707 355666 Bedfordshire Police, in confidence, on 101, or text information to 07786 200011. Alternatively you can contact the independent crime fighting charity Crimestoppers, anonymously, on 0800 555 111.
Statement From Mr Urquart's Family
As a family we were shocked and saddened to learn the awful news that Micah had been killed in the early hours of Friday, September 13th.
We are desperately trying to come to terms with the fact that his young life has been cut short in such a brutal manner. This pointless death has left us numb and at this time we would ask that our family be left in peace to grieve and be given the time and privacy needed to process this tragic event.
Micah was a well known and well loved boy who will be desperately missed.
Micah was born in Luton and grew up in Hitchin and Stevenage where he attended John Henry Newman School and had a large group of friends. He was a keen footballer and a lover of music which he studied after school.
Micah was full of humour and very affectionate to all who knew him.
Micah came from an extended family, he was a son, brother, uncle and nephew loved and cared for by all of his close relatives of which there were many.
We would greatly appreciate anyone coming forward with information that may help the police with their enquiries.