New CCTV After Jordan MaGuire Murder
4 June 2013, 06:00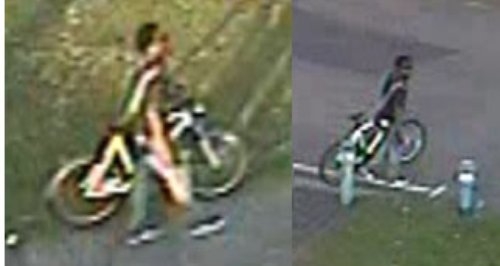 The mother of murdered Luton man Jordan MaGuire, Julie MaGuire, has spoken about her son as a well-loved, well-known and well-groomed young man who wouldn't hurt a fly.
Julie, 46, who shared the Thrales Close home with Jordan, said of him:
"Everybody loved Jordan, everybody knew him, he was always smiling. He was so loved and if he was in your life then your life was blessed. We are a close family and also he had lots of friends who have been very supportive to me, we have lived here for ten years and I suppose I'm like a second mum to them too. He had so very many friends, they were like brothers and their lives are empty too, just as much as mine is. Jordan loved his clothes, and really liked going to Bicester Village to go clothes shopping. He had hundreds of pairs of trainers and took lots of care over his appearance, although he was quite a humble person. He has just been on holiday to Benidorm and he was going up to Yorkshire to work soon, fitting aeroplane parts. What's happened has killed us, it's killed the community, there is no laughter any more. It's broken us. He was the only man in my life and I loved him to the sky and back. But I don't want people to mourn him, I want people to celebrate his life."
As well as his mum, Jordan leaves behind his two sisters Zoe, 27, and Kay, 28, and girlfriend of three years, Laura.

Meanwhile, the police investigation into Jordan's murder is carrying on and making progress.
Two people have been arrested, but have been released on police bail with no charge at present.
Detectives have also released two clips from the CCTV cameras on the estate showing a third and fourth suspect they would like to question. Both men are black, one is dressed in jeans and a dark top, pushing a light coloured bike.
Anyone who has information about Jordan's murder should contact Major Crime Unit Officers on the police non-emergency number 101, or via Crimestoppers anonymously on 0800 555111. You do not have to give your name but you could still receive a cash reward for your information