Pictures Released Of Stolen Jewellery
5 July 2013, 12:55 | Updated: 5 July 2013, 13:19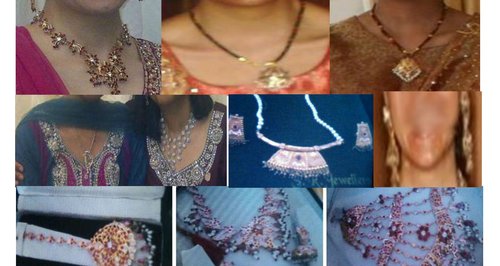 Police investigating a burglary that happened at a property in Blandford Avenue, Luton have released pictures of some of the distinct Asian gold jewellery that was taken during the offence.
The incident happened on June 18th while the family were away from the house. The burglar forced entry to the property and took a substantial amount of gold Asian style jewellery – the haul is estimated to have a value in the region of £40,000.
Investigating officer, PC Denise Comb, has released images of some of the jewellery taken in a hope that members of the public can help trace its whereabouts.
PC Comb said: "This jewellery belongs to the family and has sentimental value. A lot of it has been handed down from generation to generation and it can never be replaced. Most of the pieces have precious stone settings and is very distinct. I would appeal to gold dealers and any members of the public who are offered similar jewellery for sale to contact the police and help return this jewellery to its rightful owners."
Anyone with information relating to this crime can contact PC Comb, in confidence, on 01582 394359, Bedfordshire Police on 101, or text information to 07786 200011.
Alternatively you can contact the independent charity Crimestoppers, anonymously, on 0800 555 111.