River Search For Missing Leighton Buzzard Man
30 January 2014, 15:18 | Updated: 30 January 2014, 16:10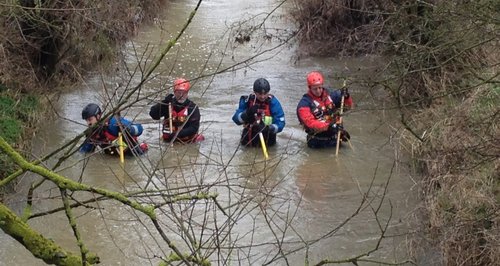 A search and rescue team have been searching Clipstone Brooke for a second time for a man who went missing 4 weeks ago.
37 year old Neil Devlin hasn't been seen since New Years Day.
Police Search Advisor Darren Woodhouse told Heart:
"Unfortunately we may be looking for a body but we're also looking for any clue that might lead us to where Neil Devlin is.
"The water levels are quite high, it's risen since yesterday and the team have struggled in parts because of the depth and the speed of flow but it is progressing"
Hearts been told as of 3pm Mr Devlin hadn't been found and nor had anything to suggest where he might be.