Road Closed: A6 Barton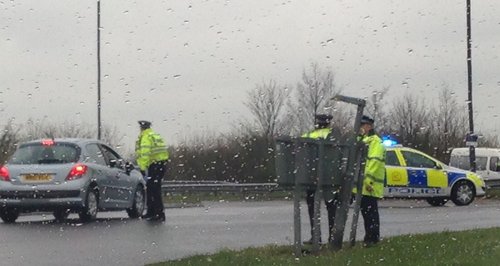 The A6 in Barton has been closed since around 08:45 this morning after an accident between three cars and a van.
The closure is in both directions between Sharpenhoe Road and B655 Luton Road.
The local council are on the scene putting sand on the fuel spill.