School Tree Crash
2 September 2013, 09:56 | Updated: 2 September 2013, 09:59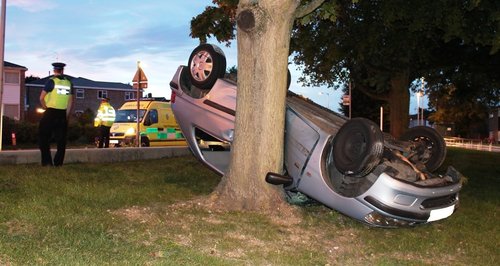 Four 18 year olds have had to go to hospital after a crash that saw a car overturn and hit a tree outside a school in Stevenage.
The crash happened outside Nobel School on Mossbury Way at 6.55pm on Sunday 1 September 2013.
The East of England Ambulance Service have told Heart they received several 999 calls asking them to attend the scene. Ambulance crews from Letchworth, St Albans and Stevenage were sent.

EEAST spokesman Gary Sanderson, who attended the incident said: "Three males and a woman, all 18-years-old were very lucky to escape with non-life threatening injuries.
"The car left the roadway and overturned colliding with a tree in the school grounds. Police officers assisted the paramedics at the scene to treat and immobilise the patients before they were all taken to the Lister Hospital for further care."