Stolen Designer Dress
26 July 2013, 12:41 | Updated: 26 July 2013, 13:03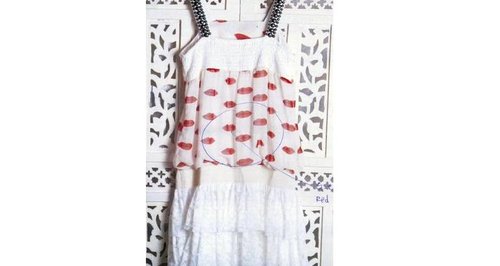 Police want to speak to two women after a one-off designer dress was stolen in St Albans.
Hertfordshire Constabulary have released CCTV pictures of the women following the theft from Con Mi Go in Holywell Hill at 1.40pm on Wednesday 3 July 2013.
The dress, worth £88, is white with black circle straps and red lips on the dress. It also has three layers of lace and frills at the bottom.
PC Shaun Woods said: "The dress is a one of design so no-one should be wearing it. Perhaps someone has offered to sell it to you? We would like to speak to the two women pictured who may be able to help us with investigating this theft."
Anyone with any information about the dress or who recognises the women pictured is asked to contact PC Shaun Woods by calling 101 and quoting reference F1/13/2062.