Luton Teens Sentenced For Killing Micah Urquhart
26 March 2014, 11:23 | Updated: 26 March 2014, 15:50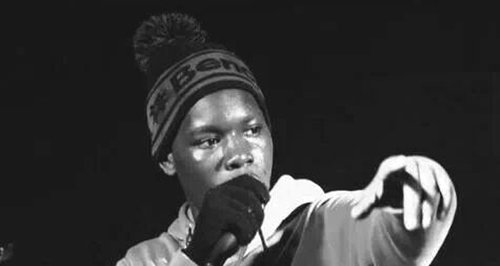 Two teenagers convicted of killing 19-year-old Micah Urquhart in a flat in Luton have been jailed to a total of 38 years.
The 19-year-old was stabbed in the heart on 13th September 2013 near his flat on Hastings Streets.
19-year-old Waqar Younis from Queens Close and 18-year-old Paul Lynham from Midland Road, fell out with Micah Urquhart in the days leading up to his death.
But it was Younis who delivered the fatal stab wound to Micah Urquhart's heart, killing the teenager.
Yesterday a jury found him guilty of murder, today he's been sentenced to life, serving at least 28 years behind bars.
Earlier today the jury found Lynham guilty of manslaughter, he was given a 10 year sentence but will be eligible for parol in five years.
Micah had been moved to Luton from Stevenage earlier that year by Hertfordshire Social Workers.
They've released a statement to say:
"It was a very tragic and untimely death of a young man and our thoughts are with Micah's family and friends.
"Micah had on occasions been in our care until he turned 18 in 2011.
"We had been working with him since then to try to help him secure suitable accommodation and find his way as a young adult."
Statement from Micah Urquhart's family
"We are pleased and relieved that justice has now been done and that the people responsible for Micah's death have been brought to justice.
"Despite the fact that Micah's killers have been sentenced, it is us, the family, who will have to serve the true life sentence. We have to live the rest of our lives without Micah; our son, brother, uncle, nephew and cousin. We will not get a chance of parole nor will we get time off for good behaviour.
"We will not see Micah become a father or grow old with his family who loved him. Waqar Younis will be released, Paul Lynham will be released, unfortunately Micah Keeanu Urquhart will have no release; only peace from his persecution.
"We would like to thank the investigation team for all their hard work and for their thorough investigation into Micah's death. We would like to thank the prosecution team for the way they have conducted the case and all their efforts in ensuring Micah's murderers were brought to justice. We would also like to thank everyone else involved for their consideration, courtesy, understanding and support during this terrible time.
"We now ask to be left in peace to continue grieving our loss and begin to try rebuilding our lives without Micah. Micah will always be in our hearts and never forgotten."
Waqar Younis, 19. Paul Lynham, 18.