Thousands Celebrate LTFC Promotion
4 May 2014, 15:58 | Updated: 4 May 2014, 16:12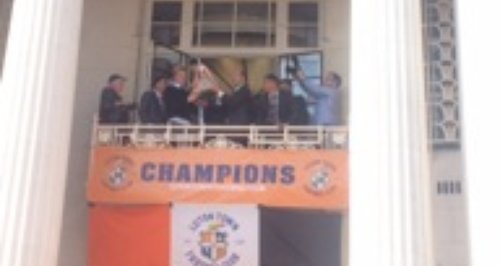 Around 10,000 football fans gathered in St George's Square in Luton to celebrate the clubs return to the Football League.
The players and their families arrived in the square on an open top bus.
They then went into the decorated Town Hall where a Civic Ceremony was held.
St Georges Square was a sea or orange and white as fans came in their club shirts and waved banners and flags.
Heart got the chance to interview the man behind the players success, manager John Still.
He says they'll all now enjoy a well earned rest before ALL the squad return for the new season in League Two.