Two Beds Police Officers Investigated By IPCC
21 May 2014, 13:11 | Updated: 21 May 2014, 13:42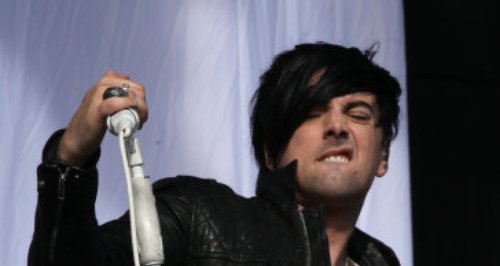 The police watchdog are looking into the way two Bedfordshire officers handled accusations of child sex abuse by the convicted Lostprophets Singer.
Ian Watkins has been jailed for 29 years for committing sexual offences against children.
Now, a Sargent and a Constable from Bedfordshire Police have been served with a gross misconduct notice by the Independent Police Complaints Commission over the way they dealt with accusations from a member of the public in October 2012.
Officers from South Yorkshire Police and South Wales Police are also being investigated.
IPCC Commissioner Jan Williams said:
"We are making good progress with our three independent investigations and as result of our enquiries IPCC investigators have served notices on six further officers as part of the ongoing investigation – three from South Yorkshire Police, two from Bedfordshire Police and a second from South Wales Police. Arrangements are being made to interview the officers in the coming weeks.
"We have now conducted two interviews with a detective sergeant from South Wales Police about his actions in relation to information about Ian Watkins. We anticipate he will be interviewed again in the near future.
"We are continuing to gather and analyse information in all three investigations in order to establish what steps were taken by police in response to the allegations made against Ian Watkins, whether he could have been brought to justice sooner and whether his celebrity status had any impact on those investigations."