CCTV Footage Released Of Ipswich Carwash Vandalism
9 July 2014, 06:00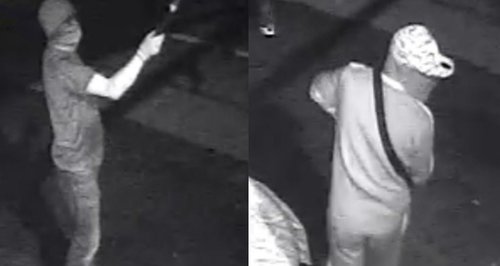 Police have released CCTV footage after vandals caused more than £6,000 of damage at a car wash on Derby Road.
It happened just before midnight on 28 June when two men entered the car wash and caused £6,650 worth of damage.
They pierced holes in 1000l liquid containers, causing the contents to drain out, damaged a canopy, cut some of the vacuum pipes and set off a fire extinguisher.
One of the men is described as wearing baggy tracksuit bottoms and top, light trainers and something covering his face.
The other wore light coloured trainers and covered his face as well.
If anyone recognises the men in the pictures or has any other information, they are asked to contact PC Glenn Perkins at Ipswich police on 101 quoting IE/14/1703 or Crimestoppers on 0800 555 111.