Dog Attacked At Park In Norwich
2 September 2014, 16:00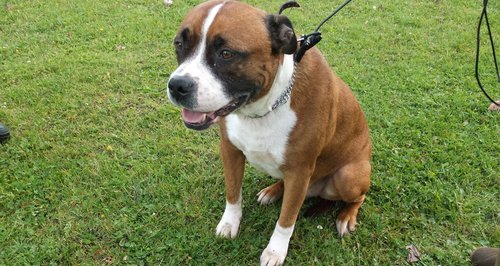 A dog's been found with his front and back legs tied together at Sloughbottom Park in Norwich.
The brown and white boxer cross, who's been nicknamed 'Spencer', was found at around 6am on Saturday morning by a passer-by.
His back legs had been tied to the front ones using string and electrical cable and his collar had been tied to a post, leaving him unable to move or free himself.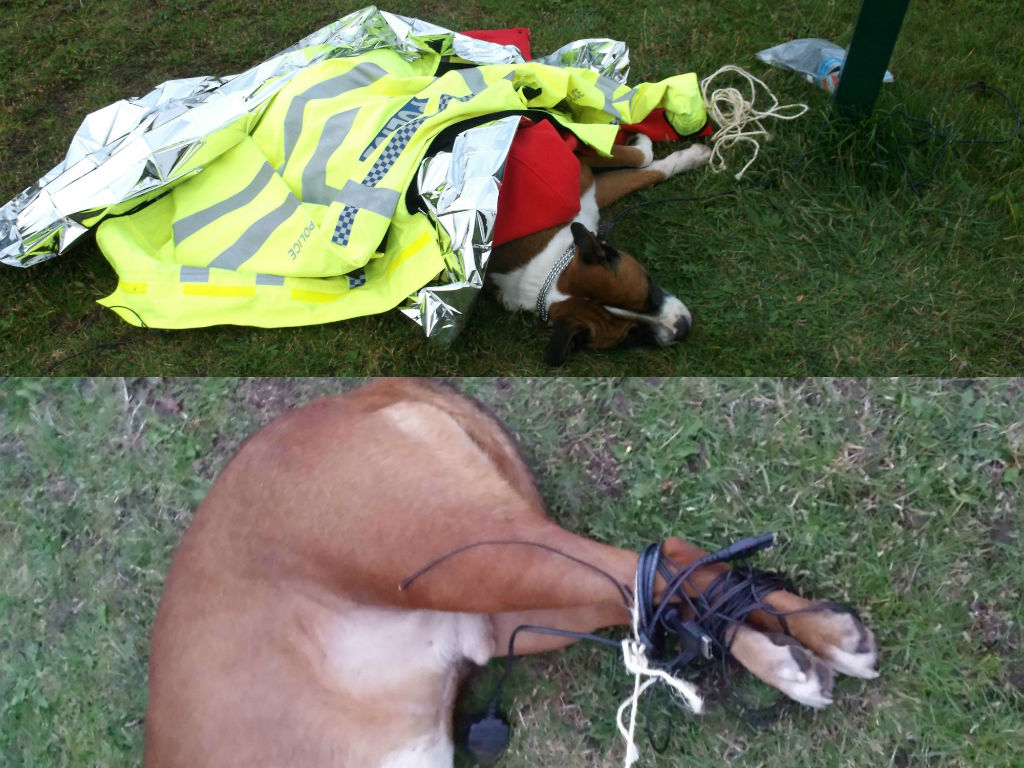 After being released, he was found to be around four years old and in relatively good health, despite being in a bit of pain from being tied up. He isn't micro-chipped and has no identification tags.
PC Craig Bidwell, Mile Cross SNT, appealed for information or witnesses saying: "Attacking a dog in this way is completely unacceptable and I would urge anyone who has information about the incident to contact me. Officers will be working with Inspectors from the RSPCA to find the person responsible and take action."
RSPCA inspector Laura Sayer said: "Poor Spencer was traumatised from this horrible ordeal but luckily not hurt.
"He is a lovely dog, and has clearly been well looked after, so it might even be that there is a loving owner out there missing him. We urge anyone with any information to come forward.
"We are very grateful to this passing member of the public and to the police for rescuing him, there is no way he would have been able to escape the tangle of ropes which held him on his own - apparently he was completely hog-tied."
PC Bidwell can be contacted on 101. Anyone with any information about who 'Spencer' might belong to is asked to contact the RSPCA on 0300 123 8018.