Teens Jailed For Minimum 15 Years For Hemsby Murder
16 January 2015, 17:25 | Updated: 16 January 2015, 17:44
Two teenagers who murdered a man at a house party in Hemsby have been jailed for life, with a minimum of 15 years.
20 year old Connor Barrett was stabbed to death by 18 year old Jesse Quaye and 15-year-old Ayo Bile, after he intervened in an argument in May last year.
Police were called to reports of a disturbance at a 21st birthday party at The Glebe. Connor was DJing and the offenders went along as part of a large group after seeing details of the family event on social media.
On arrival, officers found Connor in the front garden with serious injuries to his chest and back. He was taken to the James Paget Hospital for treatment but was pronounced dead a short time later.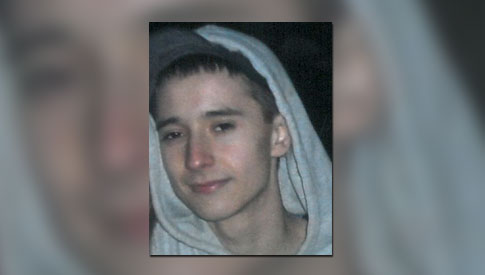 Picture: Connor Barrett
Post mortem results showed Connor, from Abyssinia Road in Yarmouth, had received four stab wounds but died as a result of a single stab wound to the chest which had pierced his lung.
Quaye, who is from College Court, Crittens Road in Cobholm, and Bile, from Howard Street North in Great Yarmouth, were found guilty of murder following a four-week trial in November.
Judge Stephen Holt today ordered that they each serve a minimum of 15 years of a life sentence.
He said: "Hemsby is a quiet seaside town and the party was to be a family and friends affair for both young and old.
"It is quite clear Connor Barrett was a much loved young man and the life and soul of many parties - he preferred to talk rather than resort to violence.
"The evidence suggests both of you were heavily into knife-carrying culture.
"The fact this took place in front of the victim's brother who watched his life slipping away is an aggravating feature.
"The one message that must go out from this case is that if young men don't carry knives, they won't be able to pull them out and use them - this message has to be got across to young people."
Bile was named publicly for the first time today after the judge lifted reporting restrictions.
The men were also found guilty of actual bodily harm to Ricky Halliday - the party-goer who Mr Barrett was trying to defend.
Bile pleaded guilty and Quaye was found guilty of possessing offensive weapons.
A third man - 41 year old Anthony McLean from Gatacre Road in Great Yarmouth, was found guilty of assisting Quaye to evade justice by driving him to London in the hours after the attack.
He was jailed for four-and-a-half years.
Speaking afterwards, Mr Barrett's family issued a statement saying: "Connor was a considerate, kind, caring and loving great grandson, grandson, son, brother, nephew and cousin. He was also a dedicated and devoted father to his own son.
"His life has been cruelly stolen from him and his family, when he was coming into the prime of his life just a month away from his 21st birthday.
"The past eight months we have suffered immeasurable sadness; there are no words which can describe the pain and grief we feel."
Detective Chief Inspector Paul Durham said the attack was "completely inexcusable".
He added: "This senseless and tragic murder sent shockwaves through the local community who were very supportive during the police investigation and I'm sure their assistance has helped put his attackers behind bars."
Main Picture Left to Right: Jesse Quaye, Anthony McLean, Ayo Bile