Video Of Fatal Collision
4 September 2014, 15:29 | Updated: 4 September 2014, 15:48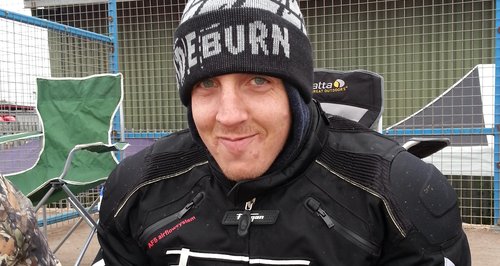 A Norfolk woman has allowed police to release a video showing her 38 year old son's fatal collision on his motorbike.
Brenda Holmes hopes 'David's Story' will get motorcyclists and drivers to think seriously about road safety.
David was travelling at 97 miles per hour when he crashed into a turning car on the A47 at Honingham in June last year (2013).
He was wearing a camera on his helmet at the time, this footage features in the emotional video by his mother.
Warning, this video includes some footage that might be distressing to watch.
Chief Inspector Chris Spinks, head of the Norfolk and Suffolk Roads Policing Unit, said:
"The video is shocking; however this is the reality of fatal collisions. The emotions people may experience after seeing this video can only touch the surface of those feelings that families and friends go through when losing a loved one in this way.
"The consequences of fatal collisions are devastating for all involved and as such our message though education has to reflect this. I firmly believe this footage is powerful enough to make riders and drivers think about their behaviour on the road; and most important of all, change it for the better.
"I understand releasing such footage will divide opinion; David's family are in full support of the material being released and we've worked closely with his mother Brenda to ensure this is achieved in an effective and sensitive way.
"The causes of collisions are almost always the result of driver or rider behaviour. Motorists, be it on two wheels or four, need to take responsibility for their actions. I would urge riders and drivers to think about their behaviour and what changes they could make to improve their own safety and that of others on the road.
"I'm confident this campaign will make people take time to think about their actions on the roads and allow David's family to take something positive out of this tragic event.
"The aim of releasing this footage is not to achieve agreement from the public; it's about delivering messages around road safety and how deaths can be prevented. I welcome the fact it will create debate and, in my view, this will get people talking about road safety; their actions behind the wheel or on a bike and it will go some way to achieving our aims."