Meet Our Drivetime Presenter Noel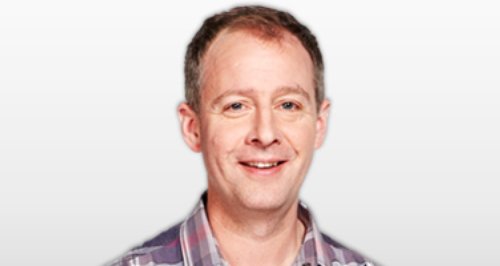 Check out his A-Z
ABOUT What's your full name?
Noel Vine
BEST What are your best dance moves?
I have loads – too many for here but it's safe to say that it's all going on – just bring the tunes!

DINNER What's your favourite food?
Probably a nice steak or scampi and chips and I love those Reese's Peanut Butter chocolate things ; )
EAST ANGLIA Where are your favourite places to go?
I love Southwold and Aldeburgh – good pubs and Golf courses. Walberswick on a Sunday afternoon is great too and a nice pub lunch with friends at Thorpeness always goes down well.
FAMOUS Who's the most famous person you've met?
I've been really lucky and met and worked with a few. I'd say Madonna is at the top of that list.
GORGEOUS Who is your celebrity crush?
Has to be, the wonderful Angelina Jolie..
HOLIDAY Where is your favourite holiday destination?
Been to the Maldives and Seychelles – both amazing for ultimate chillout, but also India is incredible. I've never been to Morocco, so I fancy that next.
INTO What are you listening to at the moment
New Coldplay album, bit of Sigma, Rufus Wainwright and Lana Del Ray...oh and some De La Soul too.
JOKER Are you a bit of a practical joker?
I've been told I am. If all the pens go missing then it's probably me that's had them..... and there was that time at Buckingham Palace....actually I'll stop now...
KNOCK KNOCK Tell us your favourite joke
Have you seen the picture of me with REM? That's me in the corner...
LUCKY When's the last time you won anything?
Actually not that long ago. Won a serious amount of shopping vouchers from Waitrose. Get in!
MUSIC So you're a bit of a musician are you?
Yes – been a musician since I was 4. Asked my parents for a violin and that's all I've ever done. I've been lucky to work with tons of great artists from Spice Girls to Paul Weller, Oasis to Madonna, then got into record producing and writing for TV documentaries which I still do. So you could say, Music Is My Life.
NEVER What would you absolutely refuse to do?
Eat sprouts. Not even if the world was about to end. No way!
OFF WORK What do you do in your spare time?
I don't seem to have a lot of spare time! When I do, then it's off to the beach or the pub for a meal and a pint or two of Aspalls.
PLAY What sports do you like?
Used to play a lot of football, training twice a week and London league until I got injured. Also a lot of surfing – I've surfed all over the world, now it's Golf. Love it – would play everyday if I could. Great courses in East Anglia too.
QUITE ANNOYING What habits irritate you in other people?
I think rudeness and bad manners and also people who don't hold the door open for others. Not cool - and people who don't say thanks when you let them out at junctions... grrrrr
RELAX How do you relax
I'll stick on some chillout tunes and hit twitter!
SHOP Which shop could you not live without?
Big fan of Cult Clothing – luckily there's loads great shops round here.... And Wagamama's....I know it's not a 'shop' but I couldn't live without it!
TWITTER Are you on twitter?
Absolutely! – twitter obsessed. Love it - @noelvineradio get following! Tweet me up..
UPLIFTING What instantly makes you happy?
You know when people fall over on You've Been Framed or a cat tries to jump off a sofa but doesn't make it, or 'that' One Direction spoof video – yep, all of that.
VOCAL Who is your favourite artist
Used to be Lisa Stansfield but at the moment I think that John Legend has it all. Brilliant voice.
WORRY What keeps you awake at night
Trying to work out if I've put the right colour bin out on the right day.
X-RAY Any broken bones?
Fractures yes, a few minor breaks too. Legs, fingers and ribs down to football and martial arts.
YOUNGER DAYS What's your earliest memory?
Going caravanning in Kessingland. So much fun, we used to play run outs until 2 in the morning. Happy Days.
ZOO If you were an animal which one would you be?
A dog - A Jack Russell, with a stick running round the park.. Life doesn't get any better than that!