500 More Police Officers On Essex's Streets
19 May 2014, 13:02 | Updated: 19 May 2014, 13:05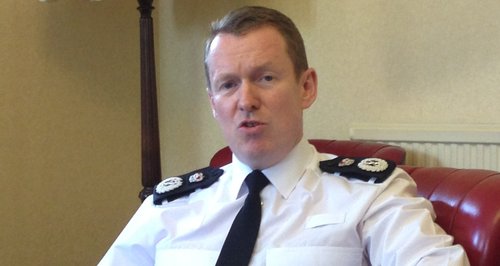 The Chief Constable of Essex Police has unveiled plans to put 500 more officers on our streets as part of major restructuring plans.
Stephen Kavanagh, along with the Police and Crime Commissioner, has announced that some specialist officers are going to be switched to local policing roles by the start of September.

60 police officer posts are being cut, mainly from road policing and firearms units, as part of the plans to save £3million.

Stephen Kavanagh has said: "For me it is about locally based, locally accountable, locally led officers, police community support officers (PCSOs) and staff delivering across a range of response, investigation and engagement responsibilities.

"As Chief Constable, I have to think carefully about how resources are balanced across the county. I also have to ensure that, operating within a reduced budget, we continue to deliver effective policing to all our communities.

"These changes support my commitment, shared with the PCC, to ensure Essex has a strong and effective local policing model. Essex Police will continue to have named officers as key points of contact for local communities. They will be supported by locally based PCSOs each with designated beats to patrol."

The force is also launching a recruitment drive tomorrow morning.