Anti-Litter Campaign Launches Across Essex
2 June 2014, 07:33 | Updated: 2 June 2014, 07:42
The first of its kind anti-litter campaign is being launched across Essex.
Local authorities across the county are taking a unique approach to tackling litter, joining forces with three fast food giants to launch the first Pan-Essex 'Clean Essex Campaign'.

All 14 Essex local authorities supported by Keep Britain Tidy, Essex County Council RP2 media and The Highways Agency will work alongside McDonalds, KFC and Dominos to raise awareness of litter and the risk of fines for those that offend.

The first time a campaign of this type has been run, the drive against litter will see the fast food chains promoting anti-litter messages backed up by local activities and enforcement through the local Essex authorities.

Cllr Wendy Schmitt, Cabinet Member for Place at Braintree District Council said: "Street cleansing alone costs taxpayers over £17 million a year in Essex, money which frankly could be better spent.

"Every council has their own campaigns, ways of reporting and levels of enforcement, but now for the first time we will be joining forces to really tackle the issue head on and raise awareness across Essex.

"I am delighted that the businesses have agreed to support the campaign, as they have an important role to play and we hope this will lead to other businesses supporting the campaign in the future"

The campaign will see all McDonald's, KFC and Dominos franchises across the county taking part and helping to raise awareness.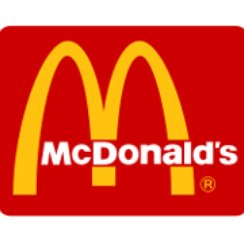 Cherry Lewis Taylor, Franchisee at McDonalds added: "'It's vital that everyone takes responsibility for tackling litter. From local businesses like mine to communities and the residents of Essex, we should all make a commitment to help protect our local environment and keep it clean.

"Through this campaign, supported by our restaurants' 'Love Where You Live' clean up events and daily litter patrols, we want to generate awareness of the issues, promote education on how best to dispose of rubbish and encourage everyone to act responsibly and pull together. Through our partnership with local authorities and other businesses throughout Essex, I am excited that this type of initiative will really start to make a difference in changing people's behaviours.'

The Clean Essex campaign has also gained national support with Keep Britain Tidy supporting the joint approach to litter awareness.

Phil Barton, Chief Executive, Keep Britain Tidy said: "The Clean Essex partnership, where local authorities, businesses and communities are working together to tackle the problem of litter, is setting a fantastic example.

"No single organisation, charity or business can solve the problem of litter in isolation and to see all 14 Essex authorities coming together, with support from Essex County Council, Fast Food restaurants and Keep Britain Tidy, to run a campaign across the county is exactly the approach we need to see at a regional and national level.

"The bill for cleaning up litter in England is now close to £1billion a year and this is a price that we can't keep paying.

"Essex has realised that, by coming together, they can make a difference and we commend them for their leadership and focus."