Basildon: Do You Recognise This Man?
22 December 2013, 05:40 | Updated: 22 December 2013, 05:43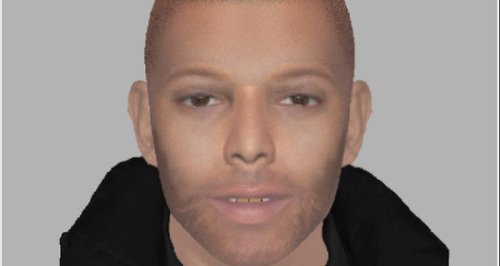 Police are looking for a gold-toothed man who is wanted for threatening to harm a woman in Basildon.
Three men went into a house on the Vange estate shortly before 8pm on Saturday 16 November and damanded money from a woman inside.
The men left empty-handed, driving off in a blacked-out black Range Rover.
In the weeks that have passed, detectives have persuaded the woman, who is in her 50s, to compose an efit of one of the men.
Investigating Officer, Dc Rob Lewis, said: "This woman has been left absolutely petrified and is fearful for her life. We ask people to take a look at this man in the efit and provide us with his name so that we can arrest him and then look for his accomplices who all need to be taken off the streets."
The man in the efit is described as being of mixed heritage, aged in his late 20s, has two gold upper front teeth and spoke with a London accent while his two accomplices are also of black.
Anyone with information in connection with this intimidation is urged to contact detectives at Basildon police station on 101 or Crimestoppers on 0800 555111.