Basildon Man Sentenced For Battering Ex
23 May 2014, 17:11 | Updated: 28 May 2014, 14:28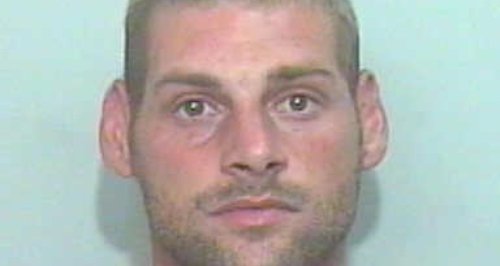 A 30 year old man from Basildon has been told he'll spend at least 12 years behind bars for the attempted murder of his former partner.
Matthew Sargent, who has no fixed address, assaulted his ex girlfriend and mother of his child in August last year.
33 year old Hayley Lowles was described as looking like a 'butchered piece of meat' after Sargent battered her with an oven door.
Miss Lowles had been in her home on Osier Drive at the time along with the couples young son.
The judge said Sargent's actions were a 'spontaneous attempt to kill' and gave him a 21 year sentence.
He'll serve at least 12 of those years in prison and at least 5 years on licence.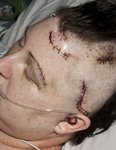 Miss Lowles had to undergo surgery to her face and head to repair the physical damage he caused her although she told Heart she still suffers from pain in her jaw as well as having to use her hairstyle and makeup to cover the scars.
Hayley has released a picture of herself in hospital following the attack to try and encourage more victims or potential victims to get help.
Senior Investigating Officer, Det Chief Insp Mark Hall, from the Kent and Essex Serious Crime Directorate said:
"Sargent has shown himself to be a violent and manipulative man and the sentence reflects the horrific nature of this attack.

"The victim was viciously assaulted and left for dead in her home, the one place where she should have felt safe. The consequences of this assault have been far reaching and long lasting. Matthew Sargent, who now faces a long period in prison, is a violent and dangerous individual who poses a significant threat to women.

"I pay tribute to the courage of the victim in this case, with the support of her family she has shown great strength and dignity. She now faces the difficult task of rebuilding her life and I wish her every success in doing so.

"Essex Police and the Crown Prosecution Service have worked tirelessly to ensure that Matthew Sargent was brought to justice. We recognise the impact of violence and abuse within the home at all levels and will take positive action to bring offenders to justice and safeguard victims."
Prosecuting lawyer for the CPS, Lynn Harvey said:
"Sargent is a violent and imposing man who attacked the mother of his child and left her alone to die. This was a horrific attack which happened in the presence of their young baby. Following the assault Sargent fled the scene with his son who he left alone while he bought alcohol from a local shop. He never attempted to get any help for his victim who had suffered terrible injuries by his own hands.
"Clearly his only thought was to kill his former partner and leave their son without a mother. She was very lucky to have survived this ordeal and will now have to contend with lifelong medical problems as a result.
"We are very pleased with today's sentencing and we are very grateful to the victim in this case for assisting with the prosecution. She has shown a tremendous amount of courage and while she is still recovering we hope she can put this ordeal behind her and move forward positively with her life knowing Sargent is behind bars."