Braintree: Cash Stolen From Woman At Post Office
3 March 2014, 10:04 | Updated: 3 March 2014, 10:10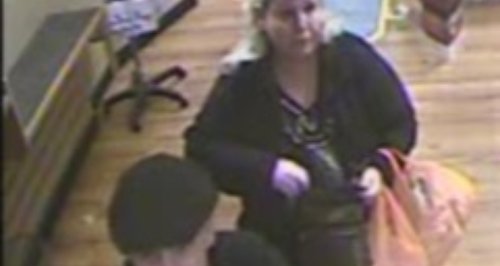 £500 pounds of an elderly woman's pension has been stolen in Braintree.
The victim, who is in her 80s, accidentally left the money on a counter after drawing it from the New Street branch on Wednesday 19 February.
A woman who was in the queue behind the pensioner is believed to have picked up the money.
Investigating officer Pc Andy Crow said: "To steal £500 pension money from an elderly woman is absolutely despicable, especially when the suspect might have seen the victim becoming confused after drawing the cash.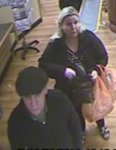 "The post office records clearly show that the pensioner drew the money and that it was given to here in a cash bag. Unfortunately the woman was distracted and left the money just beside the cash position.
"It was picked up by a person who had been behind her in the queue. That person made no attempt to return the money to the victim or to hand the money in to the counter staff.
"We urgently need to trace the woman in the CCTV image and the man wearing a flat cap who appeared to be with her."
Anyone with information should contact Pc Crow at Braintree police station on 101 or call Crimestoppers anonymously on 0800 555111.