Brentwood: Lost CCTV Delays Footballer's Trial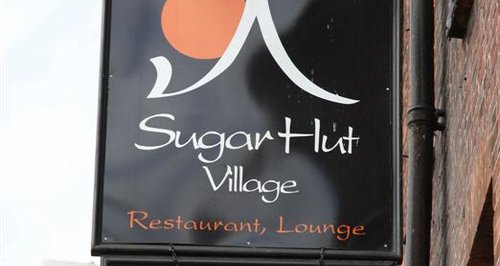 The trial of Premier League footballer James Tomkins for assault has been delayed after police and prosecutors lost CCTV footage of the alleged incident.
The 25-year-old was due to stand trial at Basildon Magistrates' Court after denying assaulting a police constable, being drunk and disorderly in a public place and obstructing a constable outside the Sugar Hut nightclub in Brentwood on the night of December 21.
But today the defendant's counsel Rupert Bowers applied for the case to be dismissed after prosecutors failed to produce a tape seized from the Brentwood nightclub.
Chair of the bench Dawn Roche expressed her displeasure but said that she would not grant the application to stay the case.
She said: "The bench is really not happy with this. We will take appropriate steps to voice our concerns with the Crown Prosecution Service (CPS) and police.''
The trial was adjourned to a later date.
Mr Bowers described the actions of police and prosecutors as incompetent.
He said: "There are scales of negligence and incompetence and this is at the very top of the scale of negligence and incompetence.''
An evidence log showed the recording was indeed handed over for forensic examination but had since gone missing, the court heard.
Prosecutor Alec Williams said that the tape had been found following a search this morning but accepted it was too late for the trial to go ahead today.
He added: "Nobody knows what the CCTV shows. It might show nothing, it might show a pigeon nesting in front of it.''
Tomkins, of Hutton Mount, Shenfield, was due to argue that he was in fact the victim of an assault.
Mr Bowers said it would be unjust for the trial to go ahead as the tape could help support Tomkins' version of events.
He added: "The Crown should be ready to start a trial today and that means putting us in a position to have a fair trial.
"It is not too strong to say that we have been somewhat fobbed off by the CPS.''
Tomkins, a former England Under-21 international who appeared for Team GB at the Olympics last year, had played for West Ham hours before the incident in their 3-1 defeat to Manchester United at Old Trafford.