C2C Awarded Essex Thameside Franchise
27 June 2014, 09:03 | Updated: 27 June 2014, 09:05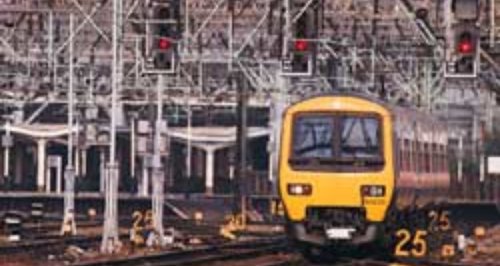 The Department for Transport has announced that C2C will continue to run trains between Southend and London for the next 15 years.
National Express, which runs the operator, has had the Essex Thameside franchise renewed.

As part of the deal C2C has promised to transform trains and services, at a cost of £160 million.

The benefits include:

- An additional fleet of 17 new trains providing almost 4,800 extra seats;

- More than 25,000 additional seats for morning peak-time passengers every week by the end of the contract in 2029;

- Free Wi-Fi at stations and on board trains;

- An enhanced compensation system;

- More than £30 million invested in improving stations, including Fenchurch Street and Barking;

- Complete step-free access at all stations, more than 200 new car parking spaces and #457,000 invested in improving cycling facilities and accessibility at stations.

C2c also says it wants to hit tough new targets for punctuality, which means more than 90% of services will be required to reach their destination within one minute of the timetable by December 2018.

Rail Minister Stephen Hammond said: "This deal is all about putting passengers at the heart of our railways. Brand new trains, thousands more seats and millions of pounds invested in stations will mean significantly improved journeys for those passengers who use these services every day.

"It's further proof that our long-term economic plan is on track, with the taxpayer getting more than #2 billion out of this deal.''

He went on: "The rigorous new processes we have put in place means passengers can have every confidence we have got the right bid for the franchise. The operator is ready to deliver and build on the high standards that customers have rightly come to expect from these vital services.''

Dean Finch, National Express Group Chief Executive, said: "I am delighted that we will continue to serve the people of East London and South Essex for another 15 years. National Express is very proud of our record on c2c, transforming it from the 'Misery Line' into consistently the best performing railway in the country.

"We have listened to our customers and local stakeholders and we have challenged ourselves to be at the forefront of innovation. We have identified where to invest to enable c2c to be truly tailored to meet customers' needs and to pioneer new levels of service not seen in UK rail.

"We believe our ambitious plans will transform the franchise again. We will introduce more services, new trains and a ground-breaking Personal Performance Promise. Our ambition is for c2c to stay at the forefront of reliability and punctuality but also set new standards for customer service. Today's announcement is good news for passengers, taxpayers and shareholders alike."