Calls For Improvements On The A12 In Essex
26 June 2014, 07:38 | Updated: 26 June 2014, 07:40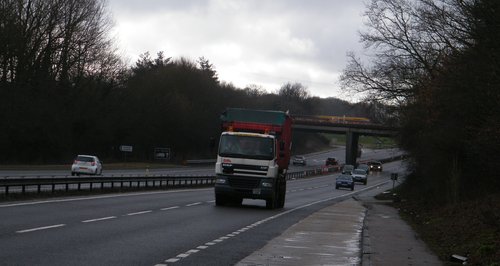 There are calls for urgent action to be taken to make the A12 in Essex safer.
It's after a number of recent crashes, including one near Witham yesterday morning (Wednesday 25 June).

Two people were taken to hospital and a lorry driver was questioned on suspicion of careless driving after seven vehicles collided southbound near Witham.

County Councillor Rodney Bass, Essex County Council's Cabinet Member for Highways and Transportation, has made a plea to the Highways Agency and the Government for urgent measures on the road.

He is calling for arrow markings to assist drivers to keep a certain distance from the vehicle in front, the restoration of A12 police patrols with Essex County Council part-funding them, and better signage.

Councillor Bass is also calling for a ban on lorries overtaking on the road between 6am and 8pm.

He said: "Safety is of the utmost importance for our residents and I would like to see the Highways Agency and the Government take these actions as soon as possible."