Clacton: Efit Released After Jewellery Burglary
1 March 2014, 10:15 | Updated: 1 March 2014, 11:31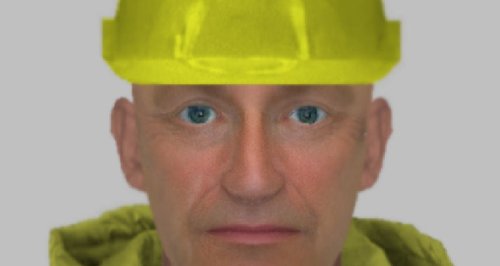 Two men have stolen a large quantity of jewellery after telling a homeowner in Clacton they were from Anglia Water.
The pair called at a house in Hayes Road between 2pm and 2.30pm on Tuesday 18 February claiming to need to check the water pressure.
While they were there they distracted the resident, a woman in her 20s, and stole the jewellery.
Essex Police have released an efit of one of the men. He is described as white, around 6ft tall, of skinny build and aged in his mid-40s.
He was well spoken with a deep voice. He wore a yellow hard hat, fluorescent yellow jacket which was thigh-length, blue jeans and black shoes.
The second man was white, around 5ft 9in tall and of stocky build. He had dark black hair and stubble around his face.
He was also believed to be aged in his mid 40s. He wore black shoes, smart black trousers and a black smart looking coat with a white shirt or t-shirt beneath.
Both men were wearing a silver chain around their necks which had a laminated white piece of card attached which read "Anglia Water".
Residents are being urged to be vigilant and check identification. If in doubt contact the company who will be happy to confirm if the people calling are legitimate.
Anyone with information, or anyone who can identify the man in the Efit, should contact Dc Lou Nellist at Clacton CID on 101 or Crimestoppers on 0800 555 111.