Colchester: CCTV Released Following Church Theft
8 March 2014, 05:47 | Updated: 8 March 2014, 06:16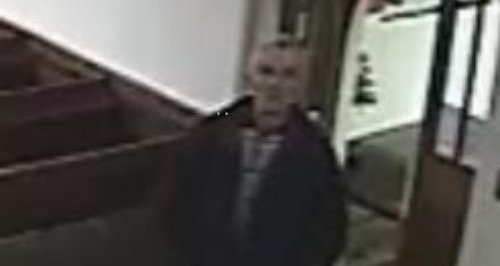 Police have released a CCTV image of a man they want to speak to following a theft from a church near Colchester.
A man walked into St Andrew's Church in Rectory Lane, Abberton at about 1.50pm on 23 February and broke into the safe and stole cash.
The thief also stole a statuette of Christ with the Virgin Mary, which is 1ft 6ins tall, and a ship's bell in bronze with 'SMI' in capital letters, which is about 6ins tall and same diameter.
Anyone who can name the man or knows the current location of the stolen items is asked to contact Pc Shaun Hammond at Colchester Police Station on 101 or via Crimestoppers on 0800 555 111.