Colchester Murder - New CCTV Of James
1 April 2014, 06:00 | Updated: 1 April 2014, 19:29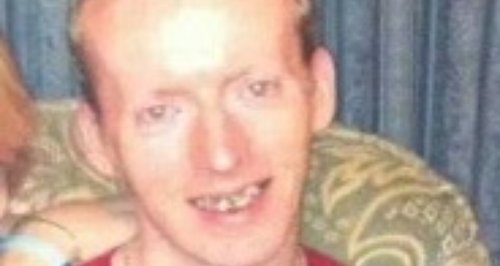 CCTV showing the last known movements of James Attfield has been released, by detectives appealing to the public for help in finding out who attacked him and why.
James, 33, of East Bay, Colchester, was found injured in Colchester Castle Park at 5.45am on Saturday morning.
Despite paramedics coming to his aid, he died from his injuries, caused during a 'violent and frenzied' attack.

CCTV shows James, known as Jim to his family, at the River Lodge pub in Middleborough, Colchester. He left the pub at 10.09pm, leaving behind most of his drink, which his family says was unusual for him.

The post-mortem, which took place yesterday, revealed 102 separate wounds on his arms, hands, back, neck and head.

Senior Investigating Officer DCI Simon Werrett said: "We do not know where he went between leaving the pub and being found injured in Castle Park at 5.45am on Saturday morning.
Castle Park is used at all hours of the day and night and I'm sure someone will have seen something. I really need to hear from anyone who saw anybody acting suspiciously in the park, anyone who heard anything untoward, or anyone who thinks they may know who is responsible for Jim's death.
A man was seen lying on the ground in Castle Park at around 1.30am. We have not been able to establish who this man is. I would ask this man or anyone who knows who he is to contact me.
Jim was not a confrontational person and would actively avoid risky situations and crowds due to his previous brain injury following a car accident four years ago."

James liked to drink alone and did not have many friends.
DCI Werrett added: "We do not have a motive for this attack, nor have we recovered a weapon."

Anyone with information is asked to contact the North Major Investigation Team on 01245 282103 from 6.30am -8pm, or outside of these hours, 101 or Crimestoppers on 0800 555 111.
See CCTV of James here
Headway Essex Pay Tribute
James (Jim) Attfield had been receiving help from Headway Essex, a charity that supports people affected by brain injury, for the past three years having sustained a brain injury in a road traffic collision. His injury left him with mobility issues and cognitive problems, with Headway Essex helping him to rebuild his life, relearn lost skills and adapt to life after brain injury.
Jo Wright, Chief Executive of Headway Essex, said: "Everyone at Headway Essex is shocked and saddened by the tragic death of Jim. He was a lovely, quiet, polite and gentle person who had made many friends through Headway. He will be greatly missed by our staff, volunteers and clients who have been deeply affected by this tragic incident. We will continue to support our clients, many of whom are vulnerable adults, through this difficult time as they mourn the loss of their friend.
"Jim had made great progress in overcoming the challenges he faced as a result of his brain injury and was determined to become independent again. It has been our privilege to have supported him along this journey of recovery. Jim was passionate about the support Headway provides and actively promoted the issues that resulted from brain injury, while also helping to raise awareness and understanding of living with the effects brain injury.
"Our thoughts are with his family and friends at this time."