Colchester Murder Suspect Released
21 June 2014, 07:18 | Updated: 21 June 2014, 07:21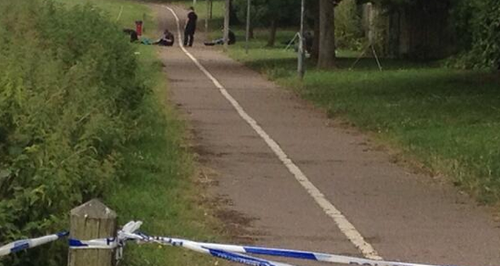 A 19-year-old man arrested in connection with the murder of a Saudi Arabian student in Colchester has been released.
The man was being questioned in relation to the murder of 31-year-old Nahid Almanea who was stabbed 16 times while walking along a path towards the University of Essex on Tuesday morning (June 17).
Detectives were also questioning him about a separate attack on a woman who was assaulted while jogging in Peache Road in the town on Thursday evening.

But Essex Police said the man has now been released from custody and eliminated from both enquiries.

Police have called for calm in the wake of the brutal murder amid fears that a serial attacker may be responsible for the killing.

Police have said thereare "obvious similarities'' between Ms Almanea's death and that of James Attfield, a vulnerable man with brain damage who died after being stabbed more than 100 times in Castle park in Colchester in March.

A 52-year-old man who was initially arrested in connection with her death has now been "positively eliminated from inquiries'', police said, and released on Thursday night.

Officers said there are many possible motives, including the fact Ms Almanea was wearing full Muslim dress.

Chief Inspector Richard Phillibrown, the town's area commander, said: "I see this murder as an attack on the entire community of Colchester and I believe we will all pull together to respond to it.

"I am confident that the vast majority of people in this town will pay no attention to those trying to stir up trouble.''

Essex chief constable Stephen Kavanagh and the county's police and crime commissioner Nick Alston issued a joint statement, saying it is not yet known if the latest killing was motivated by Ms Almanea's religion.

They warned against jumping to conclusions, saying this would be "deeply unhelpful, wrong and dangerous''.

Anyone with information is asked to contact the Major Investigation Team on 01245 282103, Essex Police on 101 or contact Crimestoppers, anonymously, on 0800 555 111.